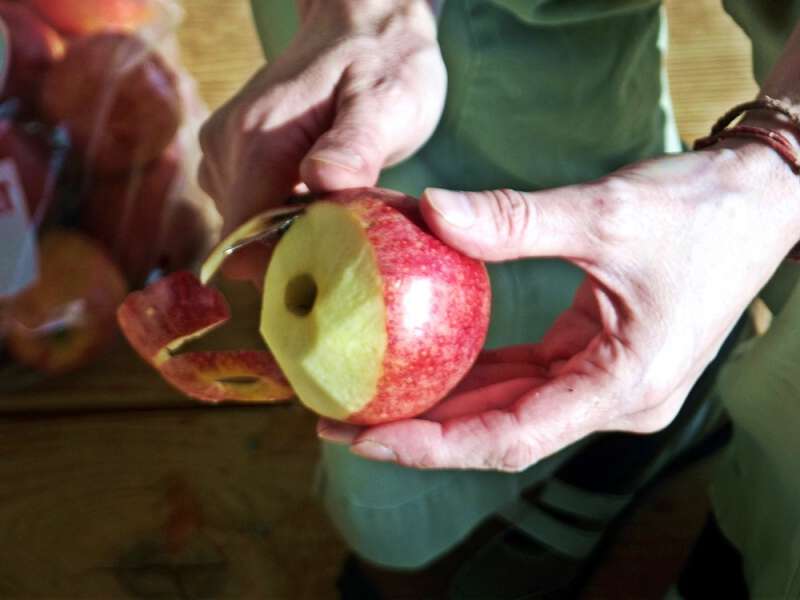 "Apples was scarce one year. Real scarce. My grandmother had a half bushel of apples. She canned the apples, and then she taken the peelings and canned those. Washed 'em real clean and canned 'em. My mother said, at the time, "I'll never eat those." But then later on, she was down in the hayfield, and when she came in, my grandmother had baked two wonderful pies from those peelings. And my mother ate three pieces. They used so many things that we throw away. I remember Grandmother peeled the potatoes real deep and planted the peelings. Raised our potatoes that way!"
Winnie Biggerstaff, 1904 McDowell County – Snowbird Gravy and Dishpan Pie by Patsy Moore Ginns.
———————-
I've never had applepeel pie but I'm betting it would be pretty tasty after a long hard day of working in the hayfield.
Tipper
p.s. If you missed the hoopla-The Pressley Girls have their very first cd! Go here to get one!