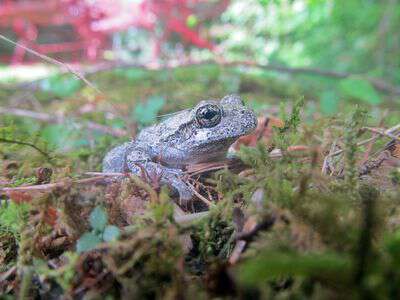 Back when we first started discussing rhymes here on the Blind Pig, Ed Ammons sent me the following email about a rhyme his mother used to say:
My mother used to recite a little poem or phrase that included the words "Tom Toddy, Tom Toddy, all head and no body." Have your or your parents ever hear of such? That little scrap is all I remember. Ed
A few months later Ed sent me this email:
Hey Tipper

A couple of months ago I sent you an email about a little rhyme my mother used to recite. She would say "Tom Toddy, Tom Toddy, all head and no body. I asked if you or your dad or mom had heard it or anything like it. Well, today I was "working" I thought again about it. After a bit of googling, I found this http://www.folkwales.org.uk/arctd7.html.

It's not verbatim but the resemblance is striking. How can it not be the same?
After researching the line Ed's Mother used to say, I discovered tom-toddy is another name for a young frog or for a tadpole. And as you can see from the glossary entry below it's also apparently the name for a strange drinking game.
The tadpole part certainly fits the little rhyme.
I'm hoping some of you can shed even more light on the little rhyme. However one thing is already clear-like much of our heritage and culture it came from over the big pond with those first white settlers of Appalachia.
Tipper