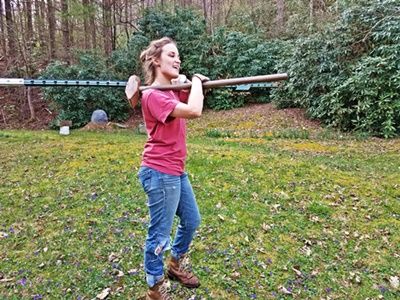 Granny has been anxious to get her garden plowed and her spring veggies planted. Over the weekend we managed to accomplish both. The crazy girl in the photo was there to help too.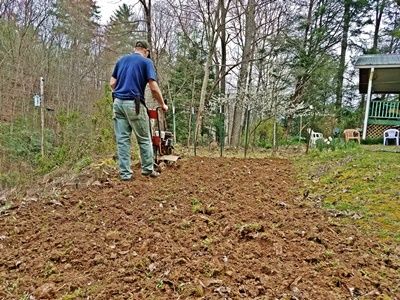 The Deer Hunter manned the tiller and the chainsaw. He and Granny decided one tree that had started shading the garden needed to come down. The Deer Hunter tied the tree off to another tree in the direction he wanted it to fall and Chitter pulled the rope at just the right time. Granny and I were their audience.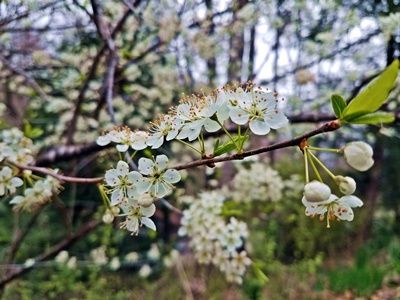 Granny's plum tree…unlike mine it seems to know when to bloom
In no time flat they had the tree down and sawed up. Once it was cleared away we planted onions, radishes, and lettuce for Granny.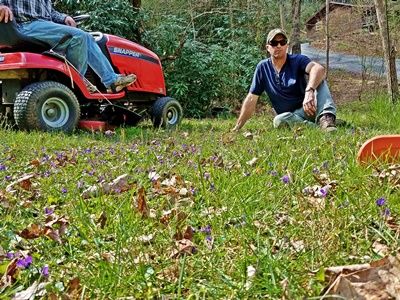 Of course along with all the work there had to be time for some visiting too.
I'm glad we got all the spring garden chores completed for Granny. She's gotten so feeble I'm not sure how much she can get out and work in the garden this year, but she loves to garden more than anybody I ever saw and I aim to have her a garden if all she can do is set and look at it.
Tipper
Subscribe for FREE and get a daily dose of Appalachia in your inbox