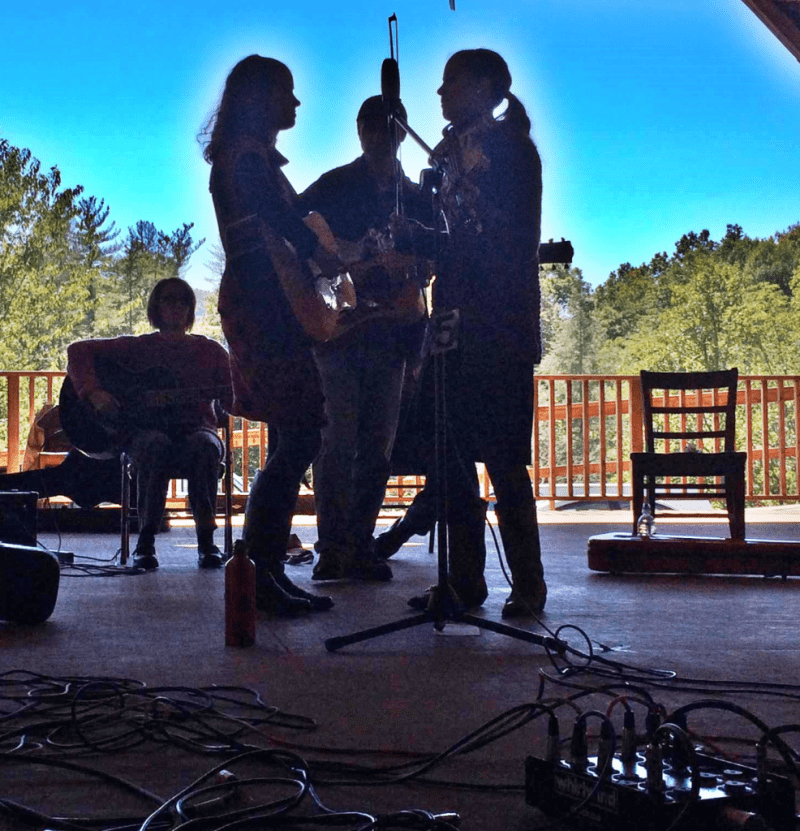 One of the songs the girls chose to do for this year's JCCFS's Fall Festival was Crazy Arms. It doesn't matter how many times I hear Ray Price sing Crazy Arms-it always makes me swoon. Price had a super hit with the song in 1956.
The song was written by Ralph Mooney and Charles Seals. Mooney is often credited with creating the west coast country sound that people identify with Merle Haggard and Buck Owens. You can read an interesting interview with Mooney-by clicking here.
The girls are no Ray Price-but who is? I do think the three part harmony the girls and Paul pull off in the song is pretty great.
The nature of the festival barn stage makes its almost impossible to get photos or videos from the audience vantage point. I hope you enjoyed the song-even though you can't see our faces. The girls and Paul are up front with me and Pap hanging out behind them.
Tipper