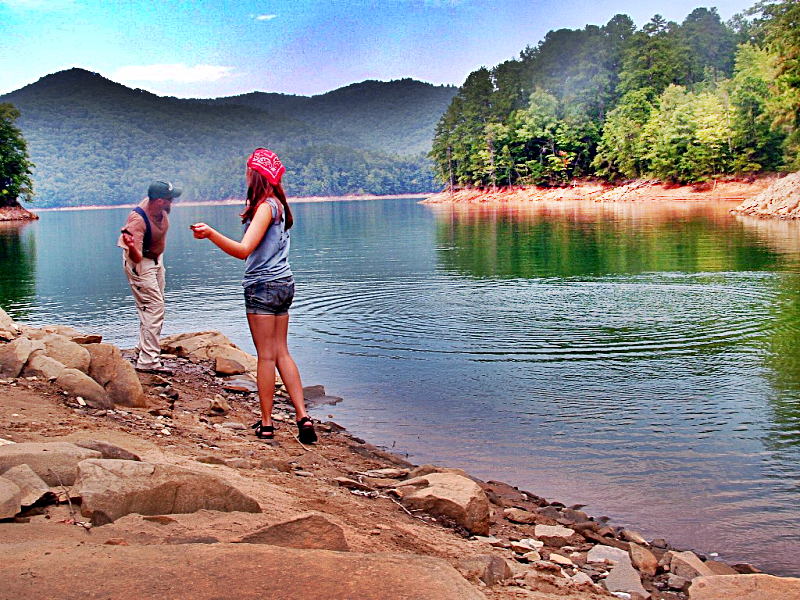 I learned to skip rocks at an early age. There was a pond just below Pap and Granny's house, I learned to swim there too.
I always thought of skipping rocks as a solitary thing. Granny forbid us kids to go to the pond without adult supervision so if I was down there skipping rocks I was doing it very quietly so as not to get caught by Granny. The pond was also very small so you had to be careful about hitting other people if you weren't alone.
The pond is long gone, filled in for many years now, yet I can remember the excitement of when it was first built by my uncle. The side where the creek flowed into the pond was the best place for finding good skipping rocks. There was a slightly raised mound over the water entrance. I could sit there forever looking through the small flat circular rocks that had been churned out of the creek when the pond was first built.
Chitter is left handed and she had a terrible time trying to learn to skip rocks. The most skips she could ever get was about three. The Deer Hunter can make a rock skip clear out of sight.
Tipper