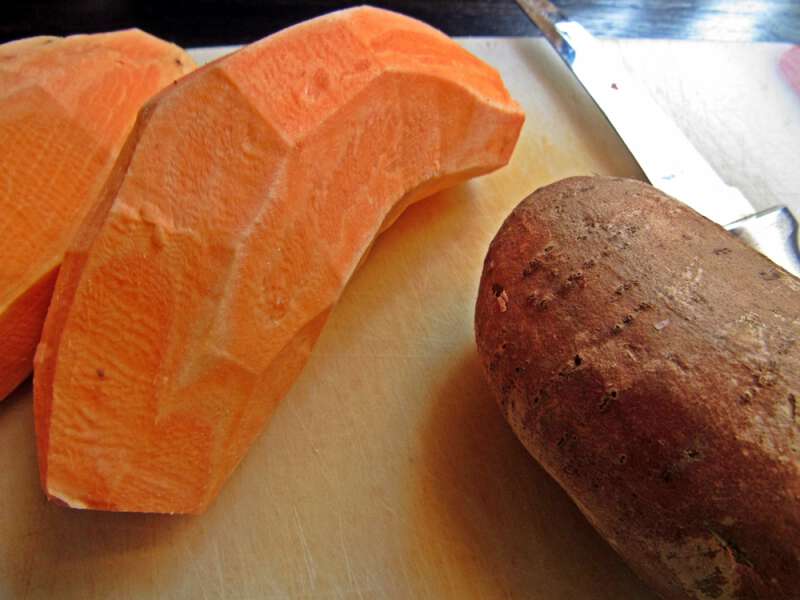 Candied Sweet Potatoes
4 pounds sweet potatoes (about 8 medium) peeled and sliced into 1 inch thick rounds
½ cup packed brown sugar
4 tablespoons butter
¾ teaspoon salt
¼ teaspoon black pepper
Pinch of nutmeg
¼ cup water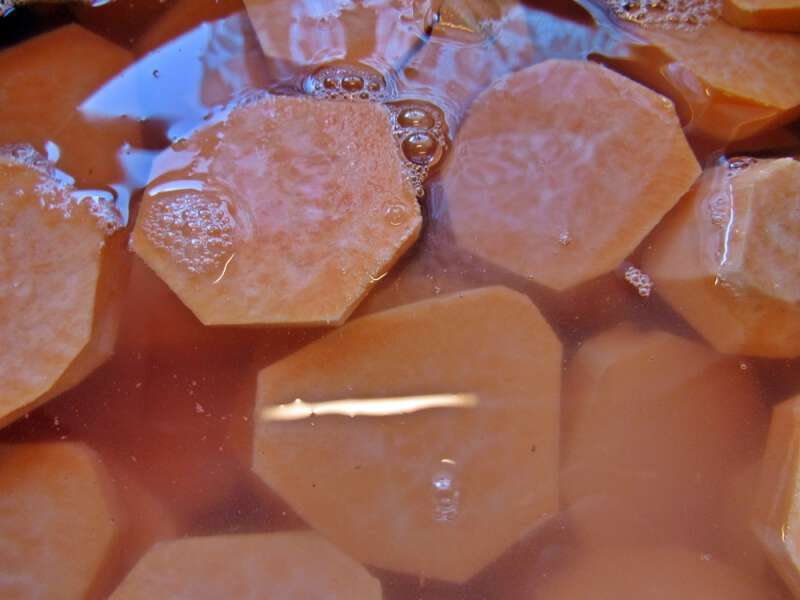 Place sweet potatoes and enough water to cover them in a saucepot; heat to boiling over high heat; reduce to low, cover, and simmer for 5 minutes or until potatoes are barely fork tender.
Drain; place potatoes in a 2-quart casserole.
Heat brown sugar, butter, salt, pepper, nutmeg, and water until butter melts-about 3 minutes stirring often. Pour over sweet potatoes. Bake at 400 degrees uncovered for 40 minutes stirring about half way through. Potatoes should be tender and slightly browned.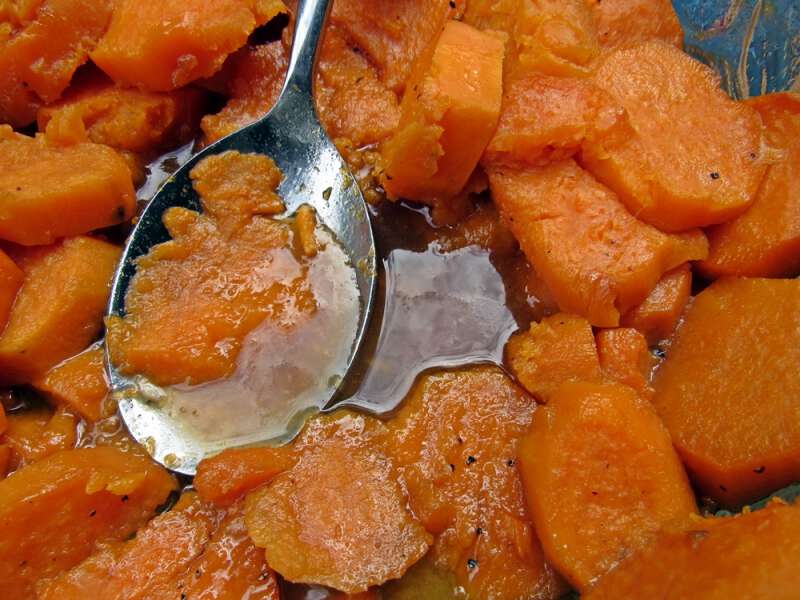 When I was a kid every Sunday after church we'd make our way out Hwy 64 to Granny Gazzie's house for Sunday dinner. The table would be loaded with all sorts of good things made by Granny Gazzie and my Aunt Fay, but the thing I looked forward to most was Granny Gazzie's fried sweet potatoes and her biscuits.
Once I was a married woman with a kitchen of her own I wanted to make biscuits and fried sweet potatoes like Granny Gazzie did. I worked and worked and with the help of Granny finally came up with a biscuit recipe I was satisfied with, but the sweet potatoes eluded me. More than once I made Granny give me explicit details on how Granny Gazzie made her sweet potatoes yet I could never achieve success.
After more than a few pans of under-cooked or over-cooked sweet potatoes I gave up and told Granny I accepted defeat. She said "Well don't feel too bad I could never make them like Mother (Granny Gazzie) did either."
A few years later I came across the recipe above in either a Southern Living or Country Living magazine. It was close to Thanksgiving and I thought the recipe seemed really easy and convenient since you can do the first step of boiling the poatoes a day or so before you add the glaze and cook them. I gave it a try and I've been making it every since. Granny and I both adore it. I wouldn't go as far as to say the recipe tastes as good as Granny Gazzie's, but it's for sure a close second.
Tipper