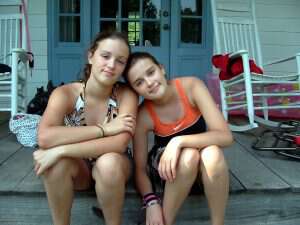 In the early 80's the old homeplace beside the TVA Lake was purchased by the Stines Family. Historical details of the house:
Built in 1882 by the Patton family
Holt Patton was 6 mos. old when the house was built by his parents
Holt was raised in the house
Holt married Annie Jones-and they raised their family in the house
Holt died in 1983 at the age of 101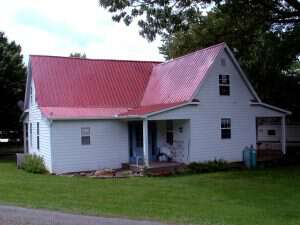 When the Stines purchased the old homeplace the house was in severe disrepair. As they began the arduous task of making the house inhabitable-Mrs. Stines discovered an old pillowcase full of letters in the attic. The letters were written by W.C. Penland. He was the son of Patience Mahalia Moore Penland-and the brother of Luola Penland Patton, who was Holt Patton's Mother.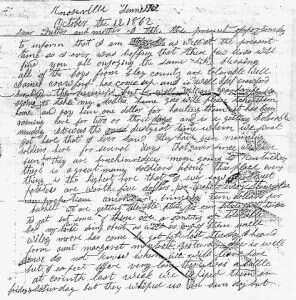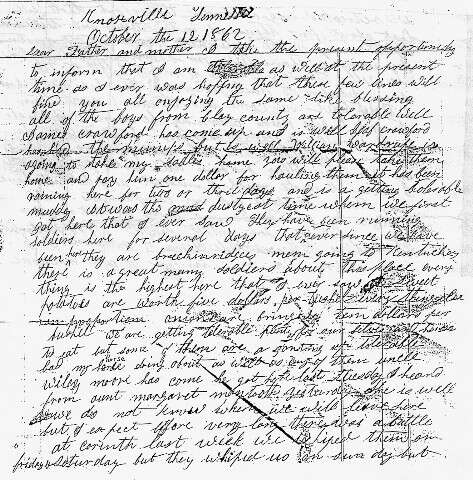 I'd like to share the letters with you-let you hear his first person account of a horrible war-let you learn W.C. Penland's story-a story that was hidden for close to a 100 years in the attic of the old house.
Knoxville Tennessee October the 12 1862
Dear Father and Mother    I take the present oppornituity to inform that I am as well at the present time as I ever was hoping that these few lines will find you all enjoying the same like blessing    all of the boys from Clay County are tolerable well    James Crawford has come up and is well Joab Crawford has had the mumps but is well    William Waldrupe is agoing to take my saddles home    Zoro will please take them home and pay him one dollar for hauling them    it has been raining here for two or three days and is a getting tolerable muddy    it was the dustyest time when we first got here that I ever saw    they have been running soldiers here for several days    that is ever since we have been here they are breckinridgees men going to Kentucky    there is a great many soldiers about this place    everything is the highest here that I ever saw    sweet potatoes are worth five dollars per bushel    everything else in proportion onions are bringing ten dollars per bushel    we are getting tolerable plenty for ourselves and horses to eat but some of them are a ganting up tolerable bad    my horse doing about as well as any of them    Uncle Wiley Moore has come he got here late Tuesday    I heard from Aunt Margaret Mantooth yesterday    she is well    we do not know when we will leave here but I expect before very long    there was a battle at Corinth last week    we whipped them on Friday and Saturday but they whipped us on Sunday but we retreated in good order the report that we lost about four thousand in the engagement there was a great many of the wounded passed up    the yesterday evenings train tell Mr. Sherman that John is well    tell Mary to write me    I helpt to take some deserters to jail yesterday they had went home without leave but come and the colonel sent them to jail to give others warning    be sure and write for I would be glad to hear from home every day    be sure to have those boots made for me for shoes are worth $10 dollars per pair and boots $9 dollars    I have not wrote much of interest as I did not have any thing to write    give my compliments to all inquiring friends    so no more but remains your affectionate son until death
W C Penland
P O Address Ft Knoxville Tenn 7 Battalion N C Calvery Co A in care of Capt W P Moore
I find W.C.'s writing ability fascinating. He left for war in 1862-he was 18 years old. To say he lived in a rural area-would be an understatement. Clay County was made a county at about the same time he went to war. Makes me wonder-where he went to school or if he was taught at home?
There are about 14 letters in all-they tell a story-more than a story a first hand historical account of a young soldier boy. I'll share the rest of the letters with you as time goes by-it really is a peek into the past. And the whole scenario of finding them in the old house is a perfect example of how walls can talk.
Tipper