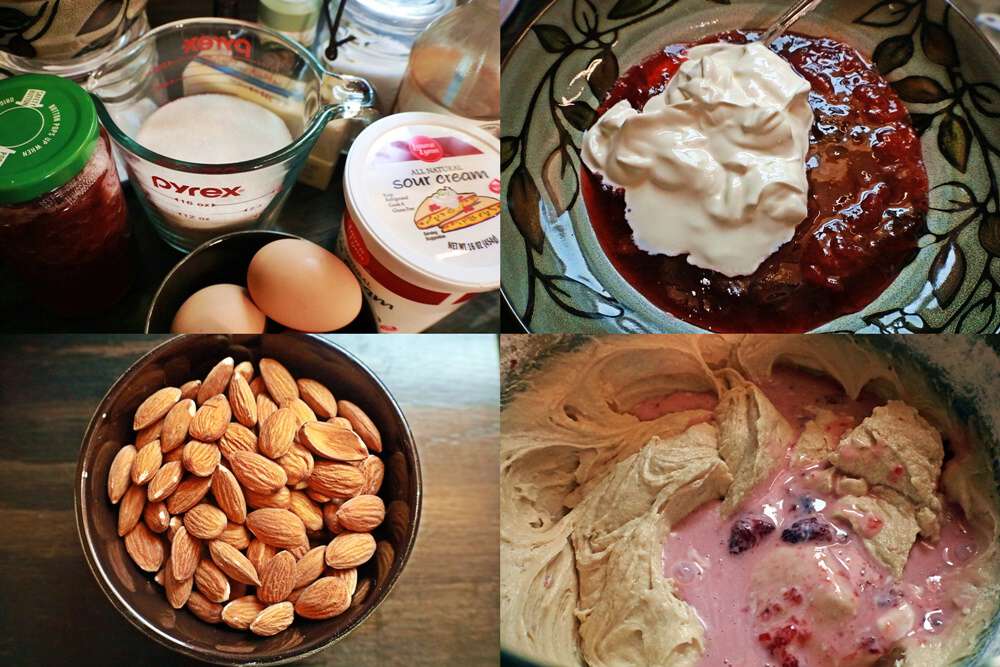 Last week I asked you to send me your favorite bread recipe if you had one and Janine sent her recipe for Strawberry Nut Bread.
Here's what she sent:
———————–
I thought you might like my Strawberry Nut Bread too, a friend shared this with me 35 years ago and I've been making it ever since!  Hope you enjoy too.
STRAWBERRY NUT BREAD
1 cup butter or margarine
1-1/2 cups sugar
1 tsp. vanilla
1/4 tsp. lemon extract
4 eggs
3 cups sifted all-purpose flour
1 tsp. salt
1 tsp. cream of tartar
1/2 tsp. baking soda
1 cup strawberry jam
1/2 cup dairy sour cream
1 cup broken walnuts
Cream butter, sugar, vanilla & lemon extract until fluffy. Add eggs one at a time, beating well after each addition. Sift together flour, salt, cream of tartar and soda. Combine jam and sour cream. Add jam mixture alternately with dry ingredients, to creamed mixture; beating until well combined. Stir in nuts. Divide among 5 greased & floured 4-1/2" X 2-3/4" X 2-1/2" loaf pans OR 2 large loaf pans.  Bake at 350 for 50-55 mins. or until done. Cool 10 mins. in pans, turn out and cool completely on wire racks.
———————–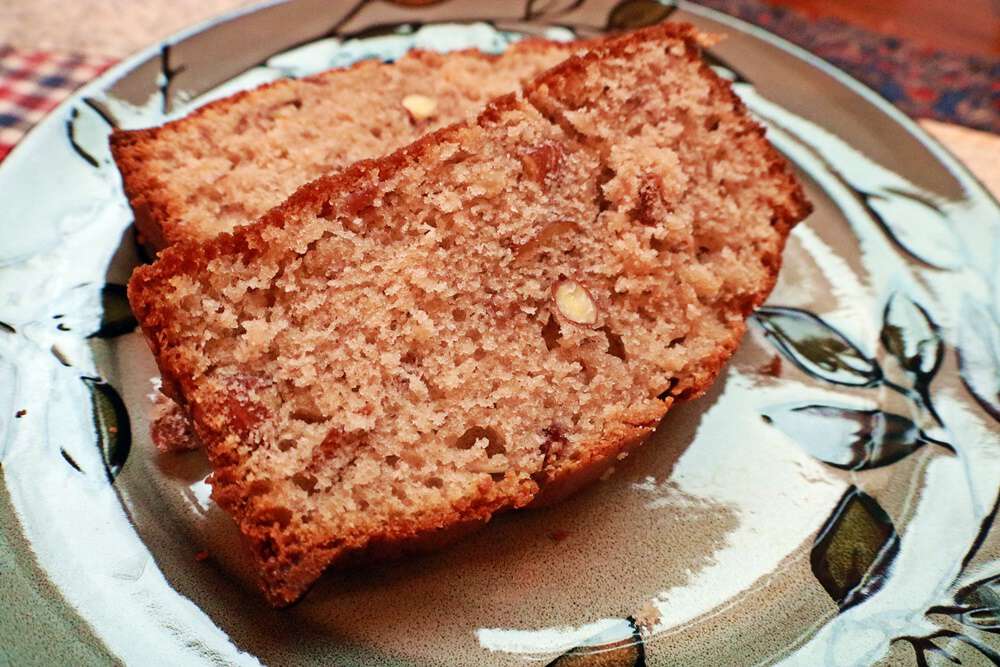 Well after tasting the bread I can see why Janine has been making it for the last 35 years-it's really good. I didn't have any walnuts so I used almonds. I think pecans would work good too.  I had to borrow the strawberry jelly from Granny. Strawberry is one of her favorite jellies and she makes so much I know she's always got an extra jar or two or three! Since she helped out with the ingredients I took her some of the bread. Granny declared it very good too.
Tipper
Subscribe for FREE and get a daily dose of Appalachia in your inbox