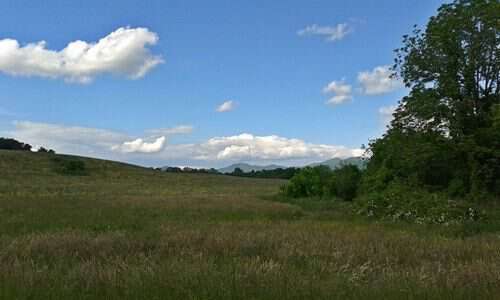 I've been thinking a lot about Brasstown over the last few weeks. You could probably tell from my recent writings. From Paradise to Brasstown in March of 1929 I've published more than a few posts about the area.
I couldn't really tell you why I've been studying on Brasstown as I go about my day, but I have.
I suppose it's a mixture of being grateful to live here and wondering if everyone feels the same way about where they live.
The other night we had the great honor of playing a few songs with our friend David Kaynor at his JCCFS Friday Night Concert. I think we enjoyed ourselves more than the crowd did and the highlight of the evening happened when we ended the concert by playing the song Chitter composed in memory of Pap "Spider Web Canyon."
I hope you enjoyed the peek into the concert. If you'd like to hear the Vermont Fiddle Orchestra play the tune go here.
To sum up my recent thoughts about where I live I'll quote L.C. Chastain who was my very first Mountain Folk interview. When I asked L.C. what he thought about our area of Appalachia he said "Well I'll tell you what, if I didn't already live here I'd be getting here as fast as I could."
Tipper
Subscribe for FREE and get a daily dose of Appalachia in your inbox