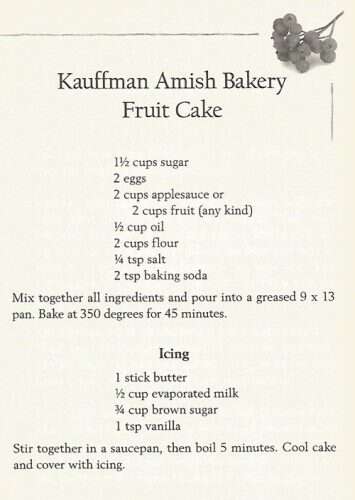 On a regular basis my computer desktop get so cluttered with files that I can't find anything. Eventually I get frustrated enough to stop what I'm doing and stick most of it into folders so that I can once again find what I need.
The other day as I sorted through the various documents, photos, mp3s, and videos I found the recipe above. I'm sure I scanned it from a cookbook, but for the life of me I can't remember what cookbook. I'm thinking it was one Blind Pig reader Gayle Larson let me borrow a while back.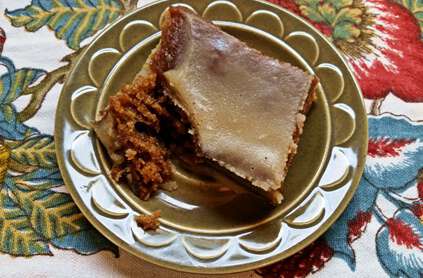 I was thinking of making a cake over the weekend and when I found the recipe hiding on my desktop I decided that was the cake. I used 2 cups of applesauce instead of fruit and it turned out very good. Its an easy cake to whip up since you can mix everything by hand in the same bowl and don't have to drag out the mixer.
Tipper
Subscribe for FREE and get a daily dose of Appalachia in your inbox