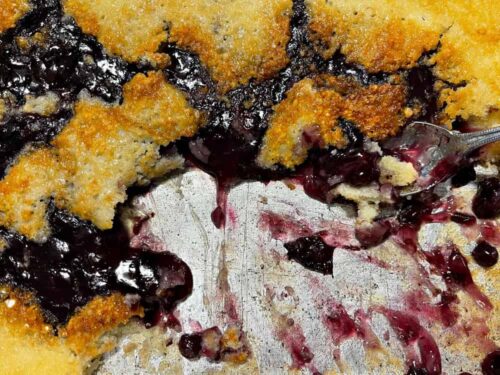 There are so many desserts I love to make and eat, but I'm telling you its hard to beat a good cobbler.
I typically think of cobblers in the summertime when there are fresh peaches, blueberries, and blackberries in good supply. But this winter I've found myself whipping up a cobbler with what ever store bought pie filling I have on hand. I made a blackberry one that was especially good and over the weekend I made a blueberry cobbler from pie filling that really hit the spot.
Here's some of the cobbler recipes I've shared over the years.
Other than the fruit, all the cobbler recipes are pretty much the same except for Blackberry Pie. I've been using the basic cobbler recipe with my store bought canned pie filling instead of fresh fruit and it works great.
---
Last night's video: See if You Know the Words! Appalachian Vocabulary Test.
Tipper
Subscribe for FREE and get a daily dose of Appalachia in your inbox