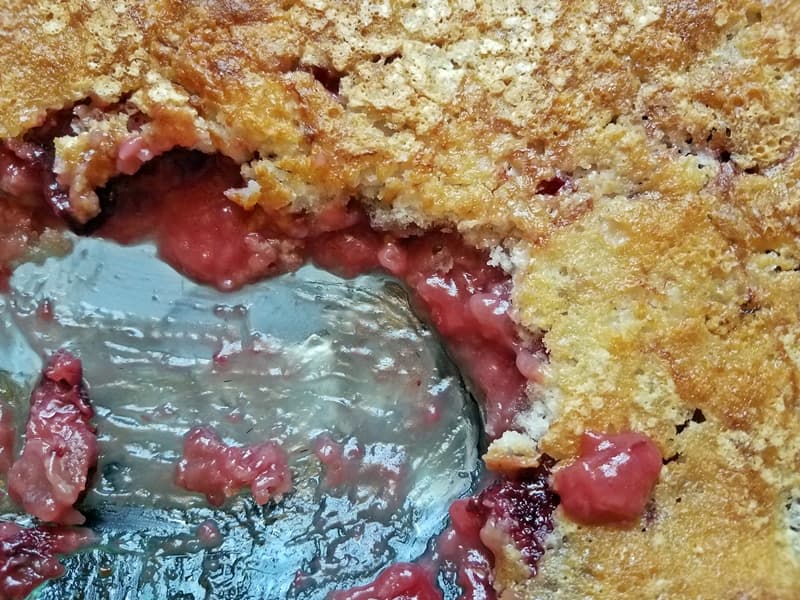 This is the only time of the year I care for strawberries. I've never tried to grow them myself, but they're on my list of things to try next year. If you have strawberry growing advice, please share it with me.
Granny's strawberry cobbler recipe is similar to her peach cobbler.
Strawberry Cobbler
1 stick of butter
1 cup of self-rising flour
1 cup milk
1 cup sugar
1 teaspoon vanilla
4 cups sliced strawberries (if strawberries are not very sweet-toss with additional sugar)
Place butter in a 9 x 13 pan and put in oven. Preheat oven to 350 degrees.
Mix together flour, sugar, milk, and vanilla until smooth.
Once butter is melted pour flour mixture into pan. Do not stir.
Spoon strawberries on top of flour mixture. Do not stir.
Bake until crust has turned a golden brown. About 45 minutes.
Tipper
Subscribe for FREE and get a daily dose of Appalachia in your inbox