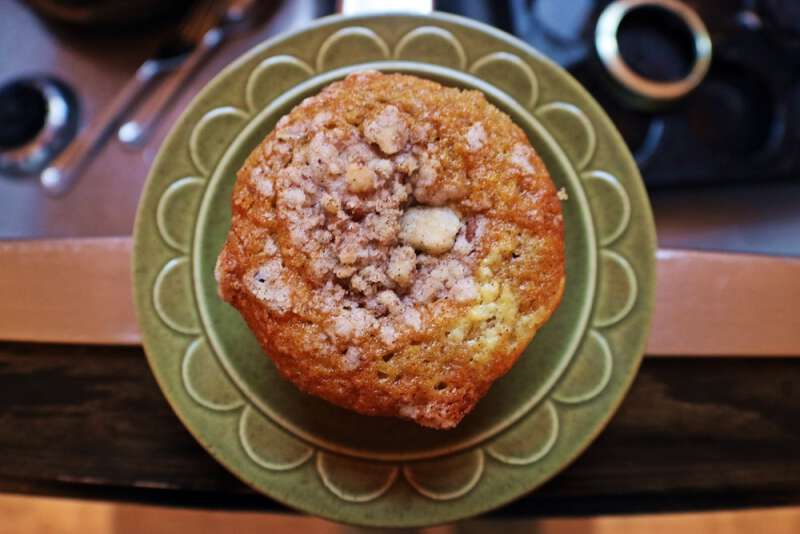 This time of the year I always start getting a taste for pumpkin recipes. A couple weeks ago, one of my favorite girls and me whipped up some Pumpkin and Cream Cheese Muffins. I've had the recipe for ages. Years ago I cut it out of a Country Living magazine. Although the muffins are a little fussier to make than regular muffins they are so worth the extra effort.
According to the magazine the recipe is a specialty of Second Creek Farm Bed and Breakfast in Owensville, Missouri.
Pumpkin and Cream Cheese Muffins – from Country Living
Ingredients
8 oz. cream cheese
3 eggs
2½ cup sugar (divided-see recipe)
2½ cup flour (divided-see recipe)
¼ cup pecans
3 tbsp. butter
2½ tsp. cinnamon
½ tsp. salt
2 tsp. baking powder
¼ tsp. baking soda
1¼ cup packed pumpkin
⅓ cup vegetable oil
½ tsp. vanilla extract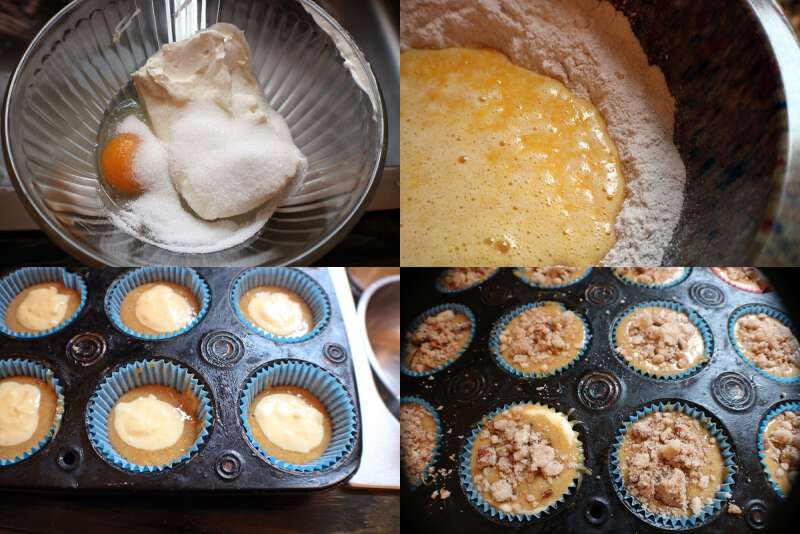 Pre-heat oven to 375°.  Lightly coat two 12-cup standard muffin tins with oil and set aside or use paper liners.
Mix the cream cheese, 1 egg, and 3 tablespoons sugar in a small bowl and set aside.
Toss 5 tablespoons sugar, 1/2 cup flour, pecans, butter, and 1/2 teaspoon cinnamon together in a medium bowl and set aside.
Combine the rest of the sugar, flour, salt, baking powder, baking soda, and remaining cinnamon in a large bowl.
Lightly beat the rest of the eggs, pumpkin, oil, and vanilla together in a medium bowl.
Make a well in the center of the flour mixture, pour the pumpkin mixture into the well, and mix with a fork just until moistened.
Evenly divide half of the batter among the muffin cups. Place two teaspoonfuls of cream cheese filling in the center of each cup and fill with the remaining batter.
Sprinkle some of the pecan mixture over the top of each muffin and bake until golden and a tester, inserted into the muffin center, comes out clean — 20 to 25 minutes. Cool on wire racks.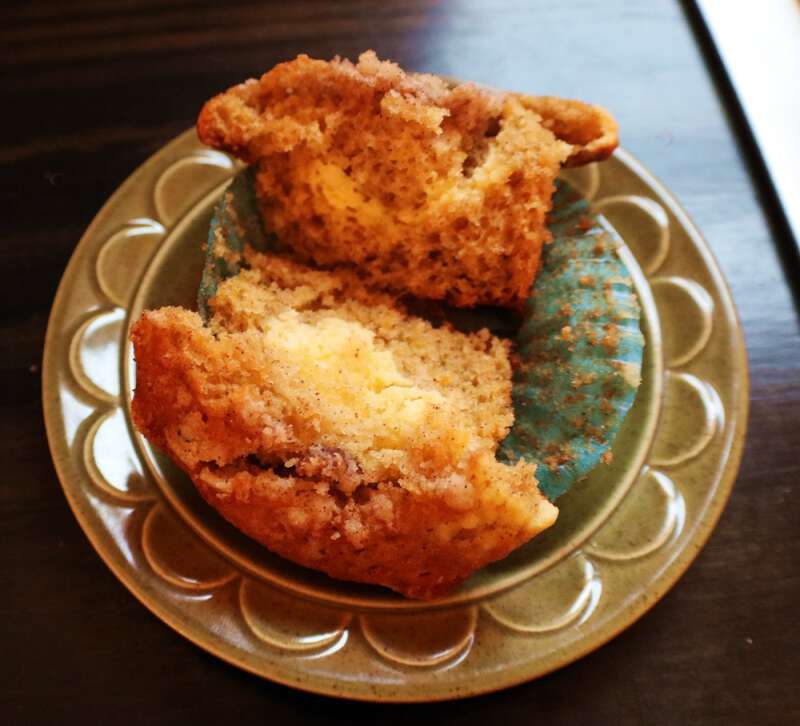 The muffins are best right out of the oven, but they're not bad even a day later…if they last that long!
Tipper