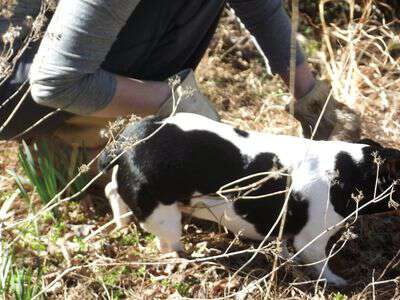 In recent years, the bank in front of our house has become over grown with small trees, bushes, and briers. The woods are constantly reclaiming what was once theirs and its amazing how fast they work at it while you're not paying attention.
For the past two winters we've wanted to tackle the bank, but somehow the chore just never got done.
The Deer Hunter said the trees were getting too big to wait much longer and they needed to be cut now. I recently hatched out a gardening plan for the flower bed that rims the top of the bank; and was motivated to clean off the bank to allow maximum sunshine for my new plan.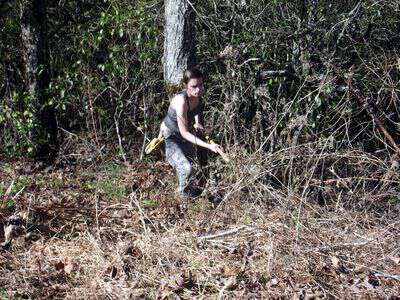 So yesterday afternoon we decided the time had come to slay the bank. We dreaded the work, but knew it needed to be done.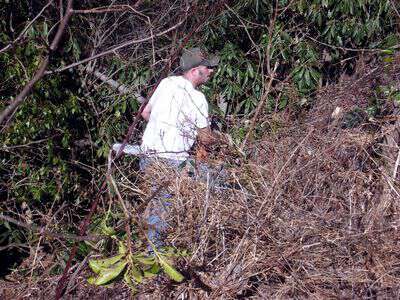 The Deer Hunter manned the chainsaw and Chitter manned her saw-zaw. Chatter and I manned the rakes and toted water for the hardworking Deer Hunter and Chitter.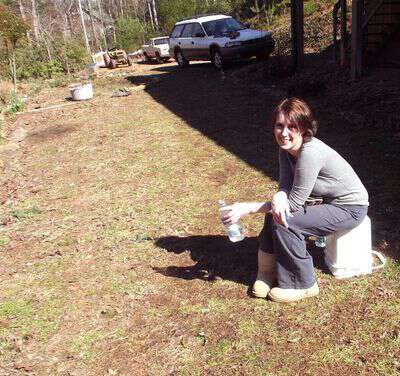 In just a couple of hours we had the bank almost completely cleared and the flower bed cleaned out to boot! As I set on my bucket and rested I was reminded once again good company really does shorten the road.
Tipper