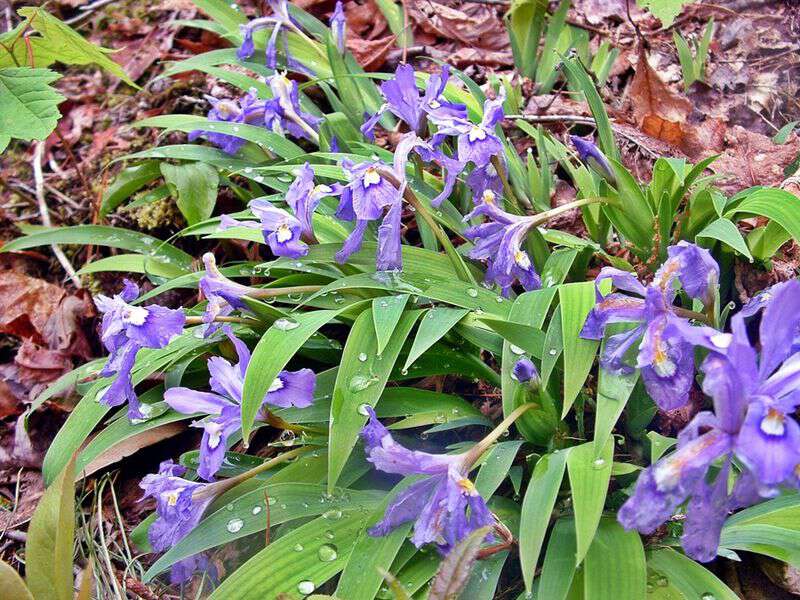 These tiny Iris grow prolifically around my mountain holler. Their shades vary from pale blue to a deeper purple. Dwarf crested Iris growing wild can be found from New York to Florida and as far west as Arkansas.
Their leaves are the same sword like shape found on large Bearded Iris-just in miniature form.
Dwarf Crested Iris usually grow in small clumps-you can see the rain we had last week almost washed the blooms right off these. Wild Dwarf Iris are like Bloodroot in the sense-that by mid Summer they've completely disappeared waiting till next Spring to make their presence known again.
When The Deer Hunter and I first moved into our house and I began looking for flowers on the cheap for our yard-I transplanted a few clumps of Wild Dwarf Iris into my flower beds. My Uncle said they'd never live-he was wrong they're still going strong all these years later.
There are also Wild Dwarf Crested Iris that have white blooms-I've never seen one-have you?
Tipper