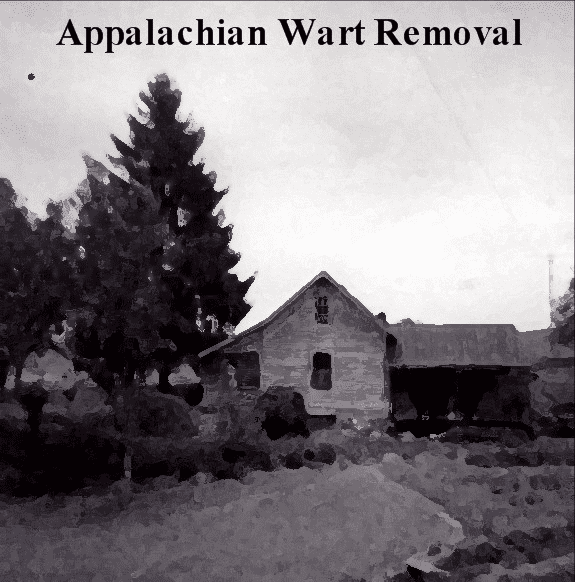 I've never had a wart before (I feel like I should say "knock on wood"), but I did have some hideous growth on the inside of my thumb when I was pregnant with the girls. I had many complications during the pregnancy, but the weird growth was the most annoying and embarrassing. I don't remember the name of the condition. The doctor who removed it explained it like this: I had injured my thumb in some small minor way. Maybe I got a splinter or pricked it on a straight pen. My pregnant body went into over drive sending way too many resources to fix my thumb. The result: a growth full of blood that bled all over the place at the slightest touch. A plastic surgeon took it off for me. He said it might come back.Thank goodness it didn't.
All my life I've heard of folks who could remove warts, most often by rubbing them or by buying them. I have two such stories to share with you today.
———————–
Garland Davis shared the following story with me:
I had numerous warts on my hands. Everyone told me that they were caused by playing with toads and letting them piss on your hands. I remember thinking that wasn't right. I knew that I hadn't touched any toads. I remember trying to keep my hands in my pockets so that people wouldn't see my warts. My parents tried any number of homemade potions to no avail. Some things from the drugstore were tried, but again no remedy for my warts. I remember going to the doctor and him telling them that I was too young to have them "burned' off.
We carried my 'Granny' Salmons to Yadkin County one Sunday afternoon to visit some friends. I remember that it was late in the day and Daddy was ready to leave. She told them to wait that she was going to take me to get my warts "witched". She led me for a long distance (probably not that far, but to a little boy, quite a distance) down a path through the woods. We eventually came to a log house. An old (again, old is relative to my age) woman came out and talked with my grandmother.
Granny gave her a sack that she had brought. The old lady sat me down on the stoop to the cabin door and started touching the warts on my hands. She then took a piece of cord and tied a number of knots in it (I later realized that she was counting the warts and tied a knot for each one.) She then hung the cord around my neck and led me by the hand around the yard. She then took the cord and went into the woods. She returned and told me that my warts would leave me to look for the cord. She said if I ever tried to find the cord all my warts would return. We left and went back home. Within a few days, all my warts, except one, disappeared. I still have that one wart on the knuckle of my ring finger and have had it my whole life. I always figured that she missed counting it.
———————–
Miss Cindy shared this story with me:
When I was around 10 years old I had a wart on my left thumb. It was on the side of my thumb at the knuckle. The wart measured about 3/8 inch across. That's fairly large on a 10 year old hand.
My folks took me to the doctor for removal. The doctor burned it off. It wasn't long till it came back, so it was back to the doctor. This time he cut it off but again, it came back.
My cousin, Zoolie also had a wart. Hers was on the thumb also but it was on the side growing partially into the nail. It was about the same size wart as mine. Her folks took her to a dermatologist. They were really concerned because of the way it grew into the fingernail. The dermatologist removed it several times, several different ways. Each time it grew back.
My dad finally said "enough, get in the car, both of you". He took us to an old man in Henson Cove above Canton, not too far from my grandmothers house. I think the man's name was Mr. Hall. He looked at both warts, rubbed them and sent us on our way.
I looked down a couple of weeks later and it was gone, I called Zoolie and her wart was gone as well.
I don't know what to tell you happened…..the warts were gone and never returned.
———————–
When The Deer Hunter and I first met, he had two or three warts on his hands. After several months of dating, I was so head over heels for him that I didn't even notice the warts were gone until he showed me. He said he'd grown up hearing about folks getting their warts rubbed by someone with special powers so every time he thought about it he rubbed his. In a few weeks they were gone. I still tease him about having magical wart removing powers.
Ever had a wart conjured, rubbed, or bought?
Tipper