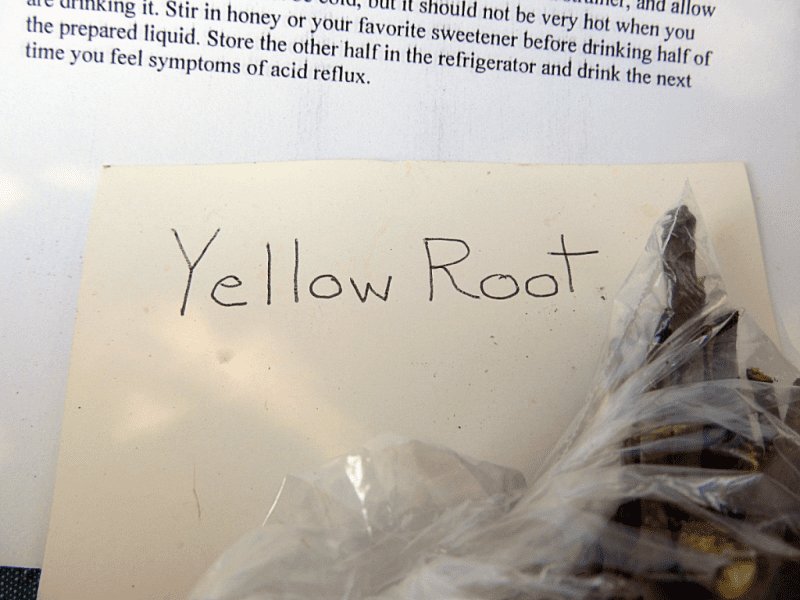 A few weeks ago, I ran into Carolyn Anderson at Brasstown's Wednesday Farmer's Market. Carolyn was selling a mixture of fresh produce from her garden and things she had already canned. Along with those goodies she was also selling other natural items she had collected herself-including dried yellow root.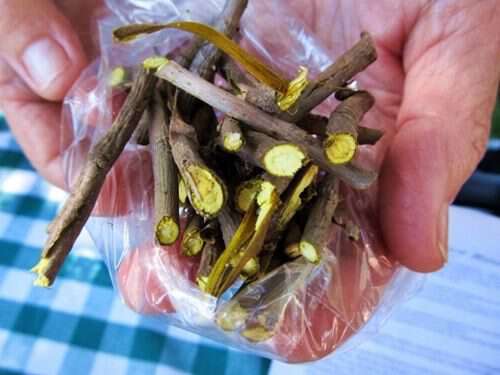 Yellow root grows along creeks and other waterways in my area of Appalachia. Carolyn shared the many ways yellow root can be used medicinally with me. I knew about one of the ways, but not the others.
Yellow root tea can be used for stomach aliments. Use dried or fresh yellow root to make a tea-use 1/4 oz. yellow root to 16 ozs. of water. Strain the tea and allow it too cool before drinking. Drink a little of the tea when symptoms occur-storing the rest in the frig for later use.
A salve made with yellow root can be used to heal dry skin or chapped lips.
Yellow root can be used to heal mouth ulcers, gum disease, and sore throats. Carolyn said to infuse a cup of water with 1 or 2 teaspoons of dried yellow root and then gargle with the mixture for a few minutes. This is the only use I am familiar with. The week before The Deer Hunter and I got married I had terrible mouth ulcers-looking back it was probably from nerves. My mouth hurt so bad I was afraid I wouldn't be able to say I do! Pap went to the creek and dug up some yellow root for me. He made a tea out of the fresh roots and I went around with it in my mouth for what seemed like forever! It tastes HORRIBLE! But it seemed help.
Crush dried yellow root and sprinkle into cuts or abrasions to prevent infection.
I find natural remedies fascinating! If you have any knowledge of yellow root please tell me about it. And if you're in the area, go by the Brasstown Farmer's Market and see Carolyn. Tell her I sent you. Carolyn's family and mine have been neighbors and friends for generations.
The Brasstown Farmer's Market is open every Wednesday from 9:00 a.m. – 1:00 p.m.
Tipper