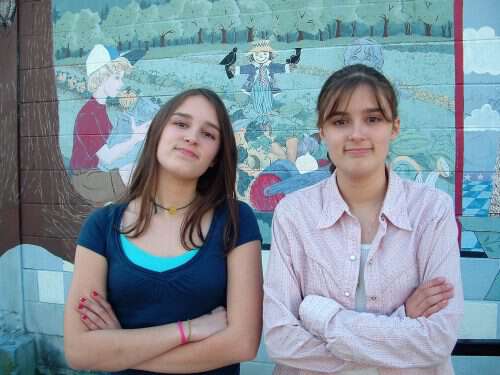 The school year is only hours away from being over for us. The past few weeks have been busy with end of grade tests, award ceremonies, special activities, and field trips. It seems every day has been filled with things to do and places to be-all related to school.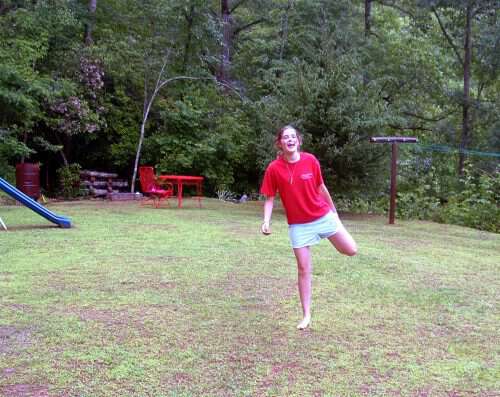 However, we have found time to sing in the rain,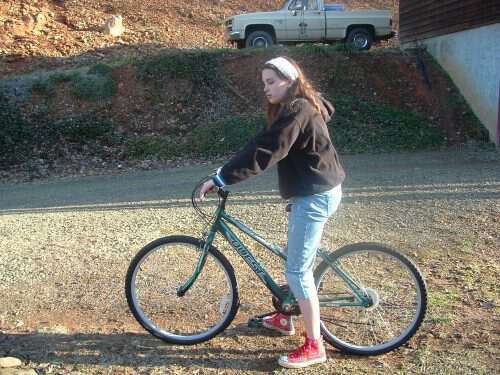 ride bikes, and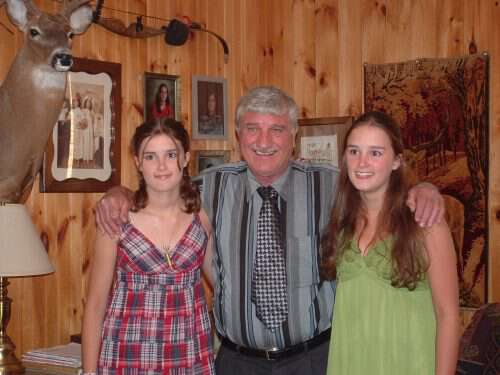 hang out with Papaw.
The ending of this school year is bittersweet for us. As usual, we're anxious for summer and the relaxation it brings. We're glad to put another year behind us. But since the girls graduated from 8th Grade, it also brings to close a part of their childhood. Next year they'll be high schoolers. Where did the time go and how in the world am I old enough to have kids in high school?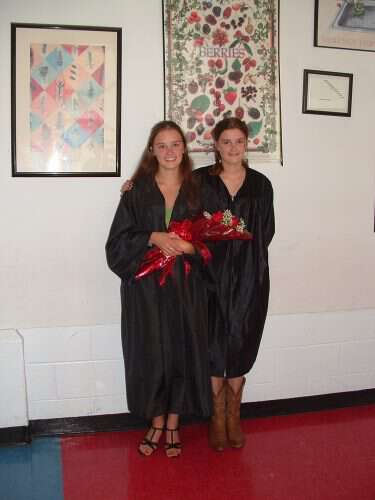 I'm proud of Chatter and Chitter for graduating 8th grade, for winning a few awards, for being in the Beta Club, but most of all I'm proud of them cause they truly are good girls. Kind, caring, and funny. They're both the kind of girl I always wished I was.
For those of you have been reading the Blind Pig for a while, I had to show the photo of the boots. Chatter has worn those things every day since she got them-another thing to make her Momma proud.
Tipper