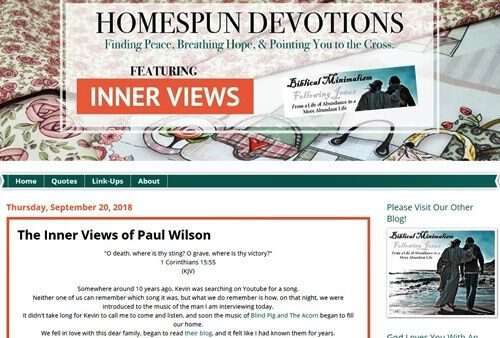 Several months back Cheryl, a Blind Pig reader and a friend of the family, interviewed Paul about his music for a magazine she contributes to called SGN Scoops. You can see the edited interview in magazine here.
Cheryl was kind enough to publish the entire interview on her blog Homespun Devotions. I hope you'll jump over and read it. The interview really gives a peek into Paul's thoughts on music and how it ties in to our lives and to the Blind Pig and The Acorn.
And if you just can't stand a Sunday morning without a song from the Blind Pig Gang, don't worry Cheryl shares several of our videos throughout the interview.
Tipper
Subscribe for FREE and get a daily dose of Appalachia in your inbox