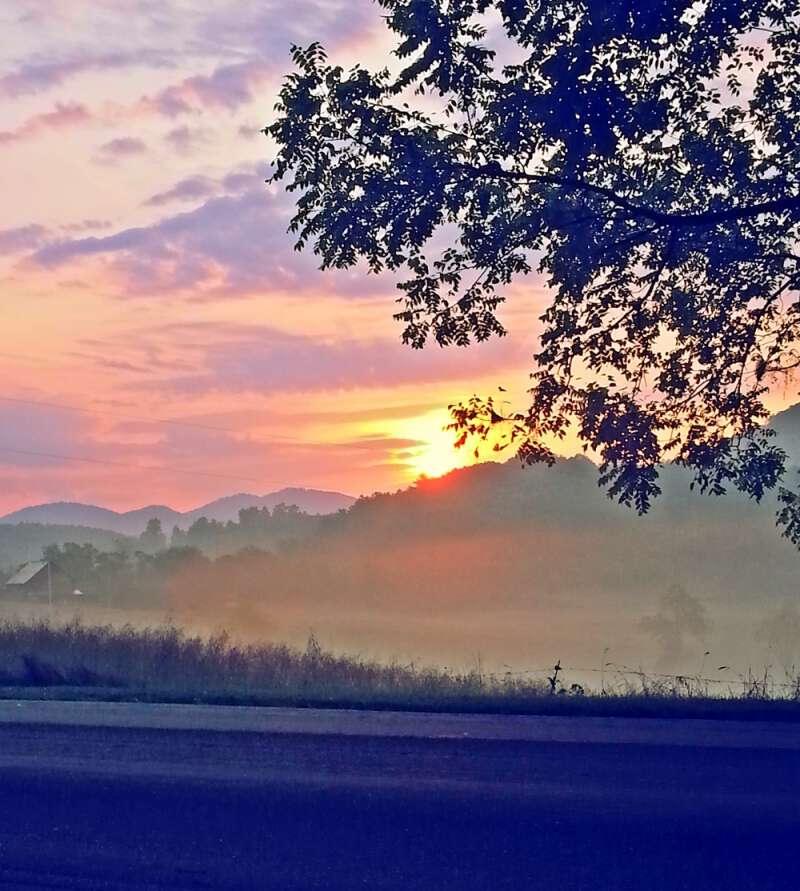 The 1974 Winter Edition of the Foxfire Magazine contains a compilation of newspaper articles written by Harvey Miller. At the time of the magazine's publication Miller's weekly column had been around for sixty years and was till being published in the Tri-County News located in Spruce Pine, North Carolina.
1951
"France Arrowood of Hampton, Tenn., who is visiting his parents, Rev. and Mrs. J.H. Arrowood, appears so far to be the champion wild bee tree finder here. Arrowood has located seven bee trees in just a little time in the wooded areas on his father's farm. His father also has several stands of bees and a good many of the bee swarms have gone to the mountains this year, refusing to settle down near their former home to be placed in stands. Also what makes Arrowood to be called the champion bee-hunter is, he found a tree in two hours that others had been looking four years for.
Geter Peterson of Erwin, Tenn. who owns the Wallow mountain farm here, has been taking down a rail fence, hauling it away to ship to New York to sell. This chestnut rail fence was built on the old crooked style without using any nails, many years ago, by the late Cal Garland, who owned the farm at that time, but the fence was in good shape when torn down and removed. 9/13/51"
 1960
"It is reported that grasshoppers have done extensive damage to burley tobacco crops in local Carolina mountain area. It appeared the hordes of grasshoppers moved into the tobacco patches overnight eating all of the tobacco as they went leaving only the stalk and stems.
Aspie McCoury said he killed one old timey copperhead – the kind with the short, blunt tail.
The Hughes family in the Byrd Creek area of Pigeon Roost reported that they are yet observing deer both young and old. But a doe deer and her two fawns have had their attention more lately than any of the others. The doe deer brings the fawns to two apple trees located nearby across the creek from their home about every evening where she forages on apples. The deer prefer to reach up and pull apples off the lower part of the limbs of the trees instead of picking them up off the ground. For the last few days they said they had notice that the mother deer was bad crippled in her right hind leg. She was so lame that she could not put that foot to the ground. They said they could not imagine how she got crippled.
There was a gnat storm in this local Carolina area late in the evening of Saturday, August 20. The gnats began to arrive just after a little sprinkle of rain fell. The gnats went in droves like bee swarms and where they settled down, they was as thick as hop vines. The elder people said that the gnat swarms were a good sign of thunder storms. But since then there only has been some light rain showers. 9/1/60"
1964
"Mrs. America Griffith of the Brumetts Creek section who is 84 years old, reported that she picked and canned a bushel of peaches that she gathered off of one tree at her home and picked all the peaches standing on the ground excepting 12 that she had to knock off with her walking cane. 9/3/64"
——————-
I hope you enjoyed the peek into Pigeon Roost via Mr. Miller. I've never heard of a storm of gnats, have you?
Jump over to the Foxfire website and poke around. They are still publishing the magazine and those wonderful Foxfire Books too!
Tipper