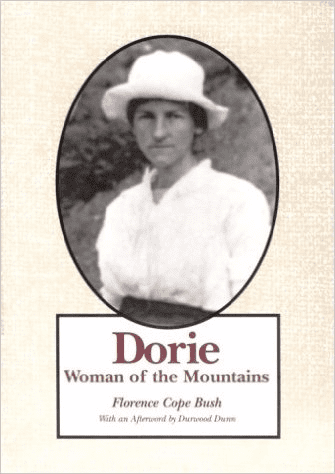 "When the moon was right—in the dark of the moon—Ma made lye soap. All year, hickory ashes had been put into the ash hopper, which was kept in the barn. When water was poured into the ashes, it seeped through and was caught in a crock at the bottom of the hopper. The water picked up chemicals as it went through the ashes, making lye (leaching is the proper word for the process). In the big, black wash pot, lard and lye were cooked until soap was like jelly. It was a soft soap, not in bars like today. Everything we had smelled like lye soap. We bathed in it and washed everything with it. The true mark of cleanliness was a slight lye odor that clung to us.
Ma was always busy, but she'd talk to us as she worked. She talked about her and Pa's ancestors and their superstitions. Next to the Hungarian Gypsies, the Scots-Irish believe in signs, spells, and spirits more than any other race of people. Scottish folk were said to have "second sight" and could predict and see the future. Pa had the ability to predict when someone was coming for a visit. Several times, we had seen him take the team and wagon and go to the train station to pick up relatives from North Carolina who hadn't bothered to let us know they were coming. Pa "had a feeling" when they were coming and he never missed.
One night, he sat straight up in bed and said, "Owen Maples is in trouble over on the mountain." Pa put on his heavy clothing and went out in the snowy, dark night, relying on a lantern and his "feeling" for direction. He found Mr. Maples hurt and his lantern broken. He would have frozen to death before morning if Pa hadn't found him. We never questioned Pa's ability to "feel" things. He never talked about it himself, he just went on and did what he needed to do."
—Florence Cope Bush – "Dorie Woman of The Mountains"
---
Today's Thankful November giveaway is a used copy of "Dorie Woman of The Mountains." To be entered in the giveaway leave a comment on this post. *Giveaway ends December 6, 2020.
---
The winner of the ring made by Ed Ammons is Donna W who said: "In 1966 when I first met my husband, he wore a ring he'd made from a quarter. Somewhere along the way, it was lost. I'd love to have a ring made from a half-dollar to give him for Christmas."
Donna send me your mailing address at [email protected] and I'll get the ring to you!
Tipper
Subscribe for FREE and get a daily dose of Appalachia in your inbox