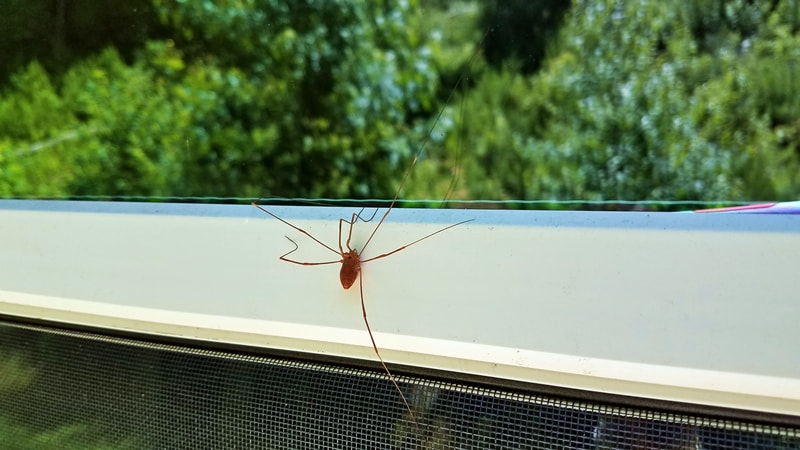 "Grandaddy Long Legs has helped me find more than lost cows. He will also point toward missing shoes, toys or just about anything a mean sister has hidden. They never scared me because I grew up thinking they had some sort of magical powers of locating things that were missing. I'm glad I never developed the same fondness for bats as they had the same magical powers, even when they were unseen. We would put a few drops of liquid in the palm of our hand and splatter it with a finger on the other hand while saying, "bitty, bitty bat tell me where my shoes are at." My older male cousin used to spit in his hand when seeking help from bitty bitty bat. That was disgusting, but he was so mischievous it was expected from him. He grew up to be one of my most respected cousins as he earned high ranking in his long career with the US Army."
—Shirl 2017
—-
In Appalachia there's a piece of old folklore that says when cows have strayed from home they can be located by saying "Granddaddy, Granddaddy where are my cows?" to a grandaddy long legs who will then point a leg in the direction of which the cows can be found.
One time I asked Pap if he'd ever heard of a granddaddy helping find your cows. After he quit laughing he said no he must have missed that one.
I've never heard about asking bitty bat to help you locate things like Shirl did. Have you?
Tipper
Subscribe for FREE and get a daily dose of Appalachia in your inbox