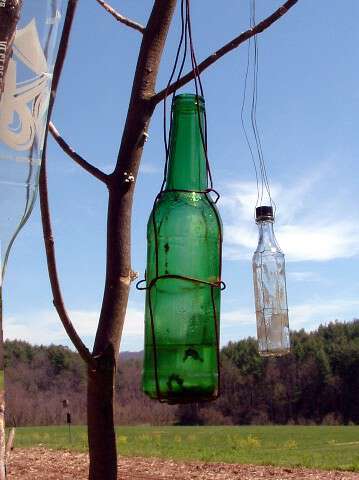 Ever seen a bottle tree? Usually the bottles are stuck on the branches of the tree.
This one near my house-has some bottles on branches-and some hanging from branches.
The history of bottle trees can be traced back centuries. The thought is-at night when spirits are roaming the countryside they get sucked into the bottles and can't get out. Once morning arrives-and the sun begins to shine-the heat kills the bad spirit stuck in the bottle. I've seen a few bottle trees around my area-but believe they are more common farther south. To see some amazing bottle trees click here.
Hope you'll leave me a comment and tell me if you've ever seen a bottle tree-or maybe you have one?
Tipper