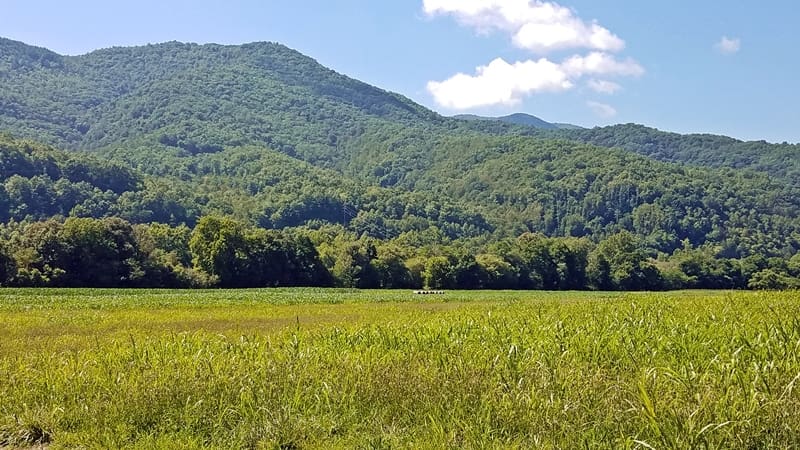 On July 24, 2019 Michael Montgomery passed away.
When it comes to the preservation of Appalachian culture and heritage Michael was one of my heroes. I dare say he did more for the study of Appalachian Language than anyone else has.
He is responsible for the "Dictionary of Smoky Mountain English" which sheds such a wonderful light on the colorful language of Appalachia. He also penned other books as well as essays and scholarly papers on the language of Appalachia.
I never met Michael, but I did have the opportunity to converse with him over the past year by email and greatly enjoyed it.
I've been wanting to write a post about Michael's passing for the last two weeks, but couldn't figure out exactly what I wanted to say. I flipped through the dictionary's introduction pages and sifted through the website associated with the dictionary, yet nothing seemed right.
I finally decided to go back and read through all the emails he sent me. I started with the very first one and decided right away that's what I wanted to share with you.
—-
Howdy Tipper
You will no doubt recognize my name, but I want to assure you that I'm a real person.  Perhaps you have visited our recently relaunched Appalachian English website:
artsandsciences.sc.edu/appalachianenglish
At the Meet the Hosts page you'll see a not-terribly-new photo of me and read a bit about my life of scholarship. The site is eight to ten times the size of the original version, which was up from 2006 to 2017. Its centerpiece is more than ten hours of recordings recorded by Joseph Sargent Hall around the Smoky Mountains in 1939. Three or four of those speakers were born before the Civil War.
Perhaps even bigger news for you is that for the past decade I've been at work on an expanded version of the dictionary, one that will be 60 percent larger than the original one and will encompass parts of eight states. I am confident that the project is in its near-final stages, though I confess to saying that from before I can remember. I am also confident that the new publisher (Univ of South Carolina Press) will put out an ebook format of the dictionary searchable by you and all your readers.
How honored I am to see how you have made use of the 2004 dictionary. Joe Hall is smiling somewhere, too. At the website you'll find a lengthy interview I recorded with him in 1990. Here's what he said in recalling his early research back in the 1930s:
"I was glad to make a collection which would be available for scholars for years to come and to recover some idea of how people lived in this particular section, so beautiful and so productive in many ways, and with people so strong in character and women carrying their part."
I've begun to read and draw citations from your blog, but understandably can barely begin sift the gold from all the comments.
Best regards, Michael
—-
Reasons I decided to share the email with you in honor of Michael's work:
If only everyone who studied and pontificated about Appalachia understood it the way Joe Hall did-what a quote!
The new website Michael mentions is a must visit for anyone interested in Appalachia. I will warn you…the website will draw you in so you may be there a while when you visit.
The last line of Michael's email clearly shows we are doing important valuable work here on the Blind Pig and The Acorn. When we discuss the language of Appalachia we are documenting it for future generations.
Tipper
Subscribe for FREE and get a daily dose of Appalachia in your inbox