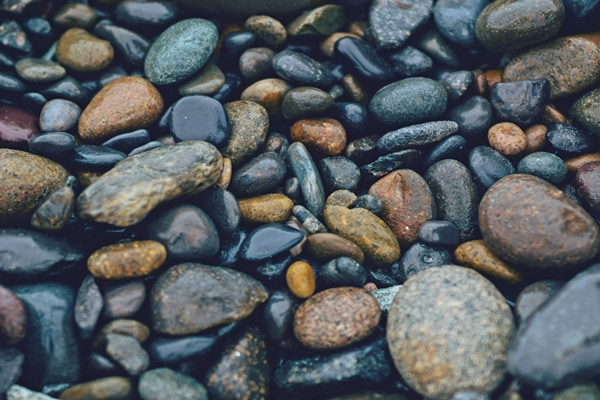 rock
B verb
1 To throw rocks at in order to intimidate or to drive away or back, esp to ambush a rival in courtship on the latter's way home from seeing a girl. Hence rocking = the action of driving an intruding boy away; rock a house = to warn or intimidate the inhabitants of a house by throwing rocks at it; rock back home = to drive cattle home by throwing rocks at them.
1913 Kephart Our Sthn High 259 A prime amusement of the small boys is "rocking" (throwing stones at marks or at each other), in which rather doubtful pastime they become singularly expert. 1939 Hall Coll. Nine Mile Creek TN He'd run a bear in on them, and they got to rocking it. (Fonze Cable) 1953 Hall Coll. Deep Creek NC [The bull] belonged to old man Collins. I told him if he tackled me I would have to shoot him…I tried rockin' him to keep him off me. (Fate Wiggins) 1970 Hall Witchlore 32 Incidentally, "rocking" (that is throwing rocks at) was mentioned in two tales as the treatment for cows thought to be boogers or ghosts. 1985 Pittman Comm Centr 140 [I]t was an often practice that the visiting male was "rocked" on his way back home after a visit to his girl's home. 1986 Sevier Settler 8:25 "Rocking" people was a practice that was done on Halloween and throughout the year. If a fellow was walking his girl friend home from church, and if his friends knew which route he would be taking, the fellow's friends might hide in the bushes until the couple came along. Then someone would yell, "Pick'em up," and his friends would throw a handful of rocks at the couple. The rocks were never meant to harm the couple, they were only meant as a teasing joke….
Dictionary of Smoky Mountain English
Pap told me tales of boys rocking each other for fun when he was young. It never sounded like much fun to me 🙂 But I could see by the glint in Pap's eye "rocking" was big fun for a boy growing up in the mountains of Appalachia.
Tipper
Subscribe for FREE and get a daily dose of Appalachia in your inbox