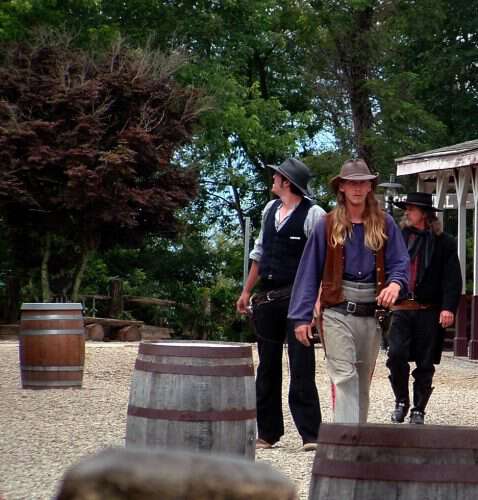 Time for an Appalachian Vocabulary Test. See if you know this month's words:
Feisty
Furriner
Fisticuffs
Fatback
Farboard
Feisty-spunky, lively. "Chatter is so feisty that she stands up to the bully at school even though he's bigger than she is."
Furriner-a foreigner. "Never seen that long haired boy around here-he must be a furriner."
Fisticuff-a fist fight. "Before I knew what was going on the boys broke out in fisticuffs over who was going to drive the truck first."
Fatback-fatty meat from the back of a hog that is salt cured; streaked meat. "Fry up some fatback and make a cake of cornbread and we'll have supper."
Farboard-fire place mantle. "Set the lamp back on the farboard before you turn it over."
I have 2 feisty girls, a husband who adores fatback and watching a good fisticuff (on t.v.), and it seems I'm always seeing a furriner around here. I use all this months words except farboard.
Hope you'll leave me a comment and tell me how you did on the test.
Tipper