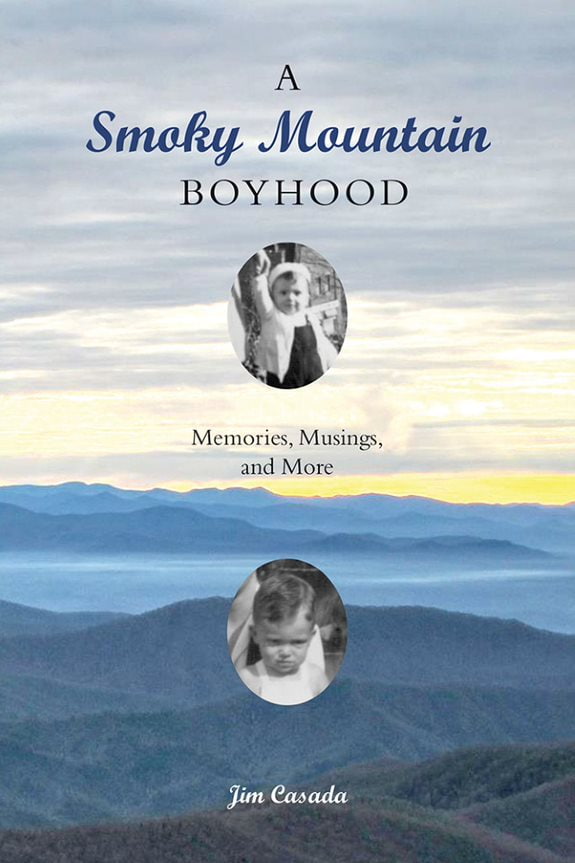 Christmas came early for me this year.
A couple of weeks ago Jim Casada sent me a copy of his recent book "A Smoky Mountain Boyhood – Memories, Musings, and More."
I've known about the book for a good long time. Periodically Jim would tell me about a chapter he was writing or update me on the progress of the book's completion.
I was excited about Jim's book from the minute he told me about it. I've been a long time fan of his writings, especially the ones that relate directly to Appalachia. I knew having a whole book dedicated to his memories as well as the culture and heritage of Southern Appalachia would be a must have for someone like me who loves the region.
The early Christmas present came when I flipped through the book and realized there was a chapter about me—"The Angel of Brasstown." You can't see me, but I assure you I'm blushing as I type those words.
I still don't hardly know what to think about ending up in Jim's book. I'm pleased as punch, but I'm also humbled and honored.
Back when I first started the Blind Pig & The Acorn Pap and Paul teased me that I might be famous for celebrating Appalachia someday…but I'd probably be dead by the time it happened 🙂
Being in Jim's book certainly doesn't make me famous, but it does make me feel like my efforts of preserving and celebrating Appalachia have been validated by an established writer and historian of the region—and that feels like a true Christmas present.
The book is a great read for anyone who loves the Smoky Mountains, the Southern Appalachian Mountains, or Appalachia as a whole. The book is divided into four different areas: "High Country Holiday Tales and Traditions;" "Seasons of the Smokies;" "Tools, Toys, and Boyhood Treasures;" and "Precious Memories."
There are over 300 pages in the book and a great collection of vintage photographs that are just wonderful.
"A Smoky Mountain Boyhood" would make a dandy Christmas present for someone on your list or for yourself! You can pick up a book directly from Jim. Email him at [email protected] for the details.
Jim has generously donated a copy for me to giveaway as part of my Thankful November series. Leave a comment on this post to be entered in the giveaway. *Giveaway ends December 7, 2020.
---
Two other great places to pick up a Christmas gift: Chitter's Etsy Shop Stamey Creek Creations and Chatter's Etsy Shop Corie's Crotchet.
Tipper
Subscribe for FREE and get a daily dose of Appalachia in your inbox