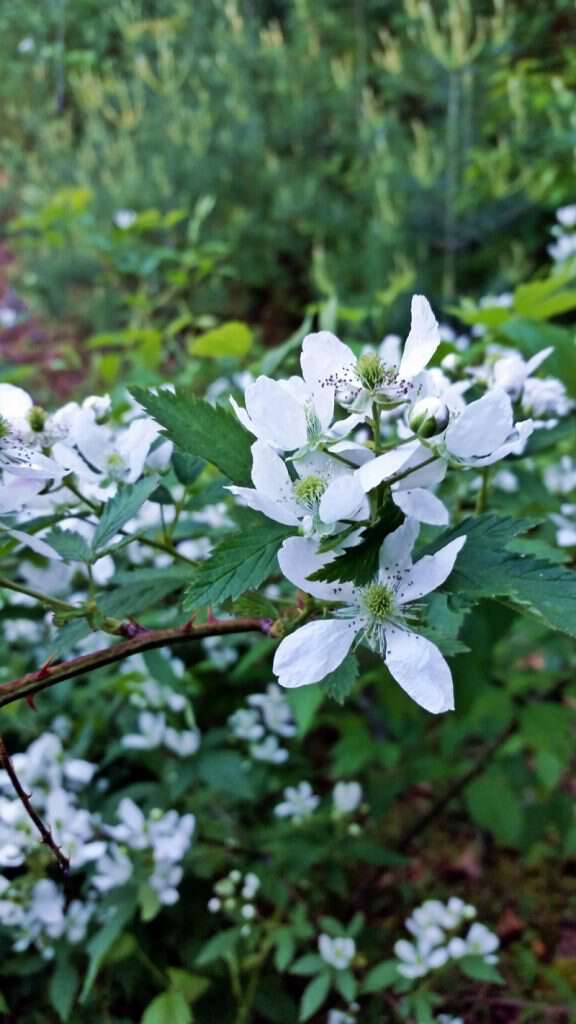 1962 Dykeman Tall Woman 14 And after the cold spell, when dogwoods bloomed, there would be whippoorwill winter and blackberry winter. "Dogwood winter" happens in April, but it is soon followed by another spell of cold called "blackberry winter," which occurs in May when blackberry briars put out their delicate flowers.
———————–
Blackberry winter is in full session in southern Appalachia. After a few weeks of 80 degree weather its been chilly this week with temps in the low 40s. In addition, a cold wind has been howling across the ridges and down through the hollers leaving fallen trees in some areas and leaves and branches littering the ground everywhere you look.
From the time I was a little girl I knew about Blackberry Winter and Dogwood Winter too. I said I knew about them, I didn't say I always believed in them.
Of course when I was really young I never gave either any thought other than wishing they'd go away so summer, shorts, and swimming could arrive.
During my late teenage years I was doubtful as to the truth of either of the spring winters. I suppose I thought of them as some quaint thing Granny had come up with to try and be colorful.
Once I was a mother putting my own hands into the good earth each spring as I tried to feed my family good wholesome things and save money at the same time, I began to pay much closer attention to the mountain holler I lived in. And what do you know, Granny and all those other folks who talked about Blackberry and Dogwood winter were right. It never fails, each spring when the Dogwood trees bloom there is a cold snap of weather that lasts a few days and every year when the Blackberry briars put out their white tease of sweetness to come there is a spell of cold weather that makes you wonder if spring of the year is really here.
Tipper