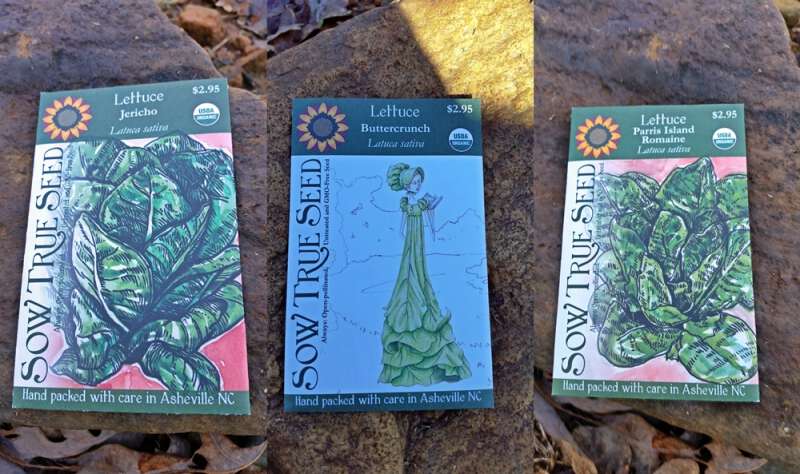 I planted my trial set of Sow True Seed Lettuce Seed on April 2. In a little over a week the seeds had all sprouted. Currently they are up and growing. Let me give you the run down on how they're doing so far.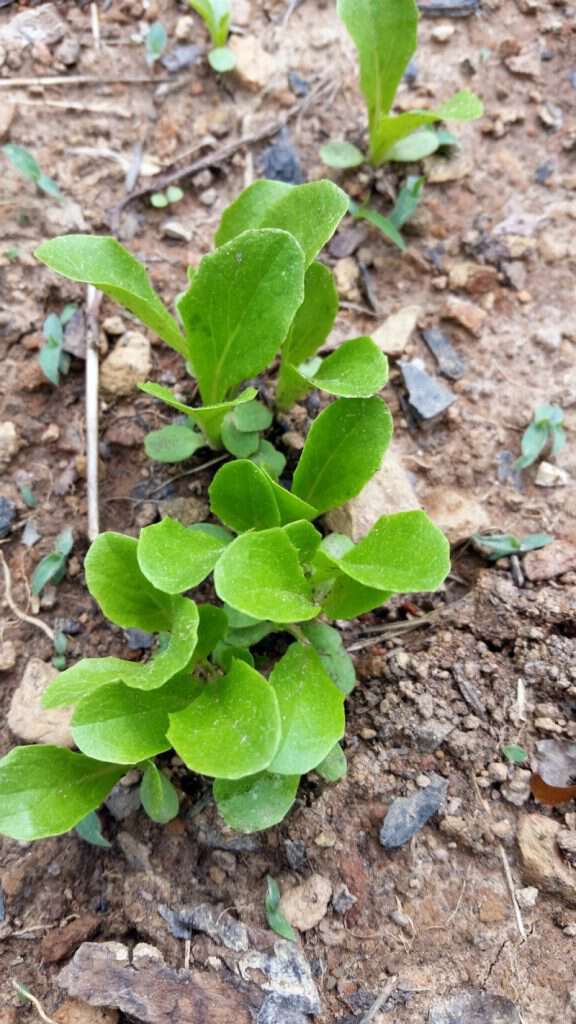 The Parris Island Romaine came up in a sort of spoty fashion. There are thriving little bunches and then you can see the spaces where the seeds didn't come up as uniform. The seeds that did germinate are thriving and seem to be growing quickly.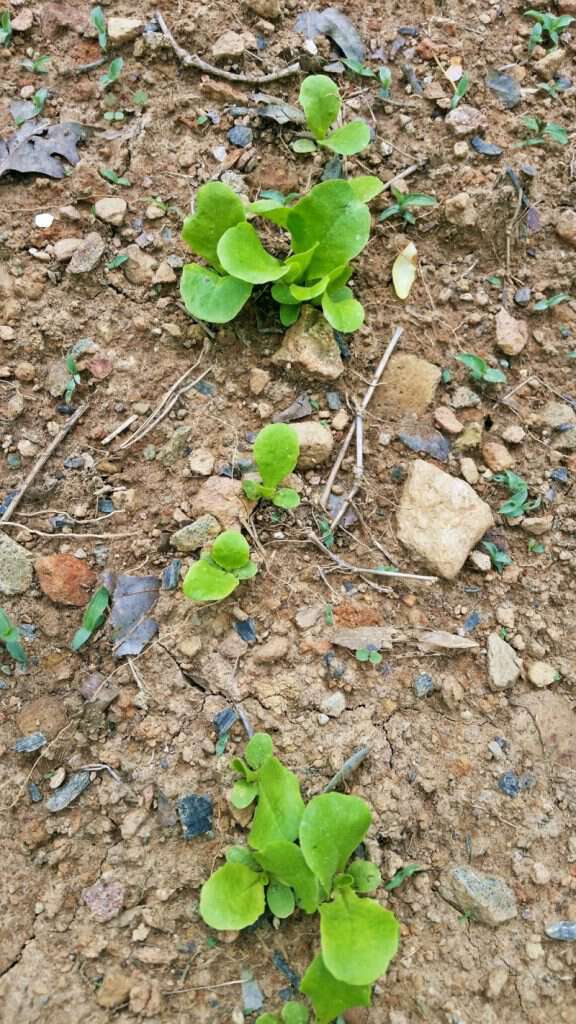 The Buttercrunch didn't come up as well at the Romaine and isn't quite as healthy looking either. I'm hoping it will catch up though.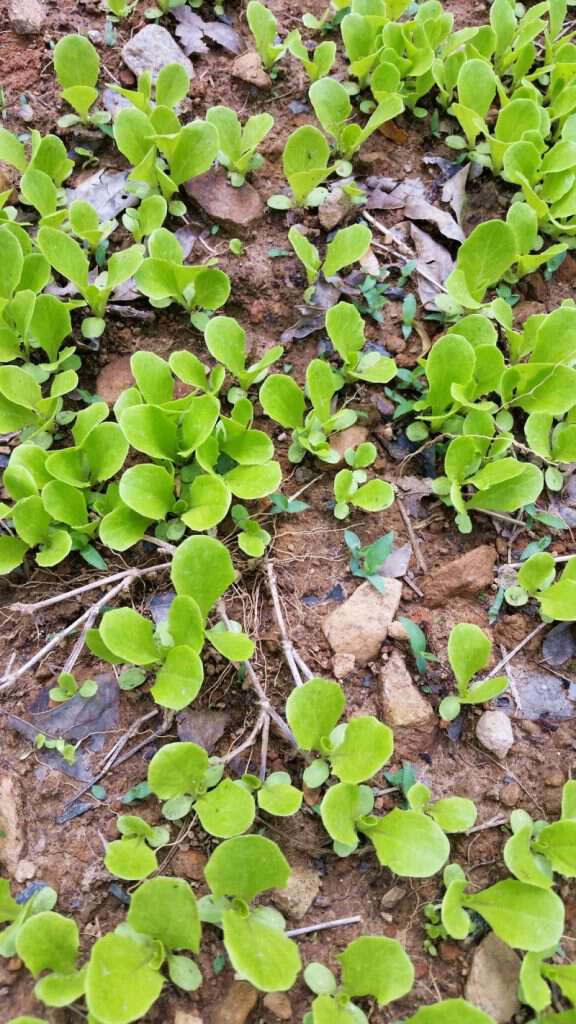 Jericho germinated the best out of the three varieties, I'm hoping that's a good sign that it will indeed stand up to hotter temps as spring progressing into summer as its supposed to.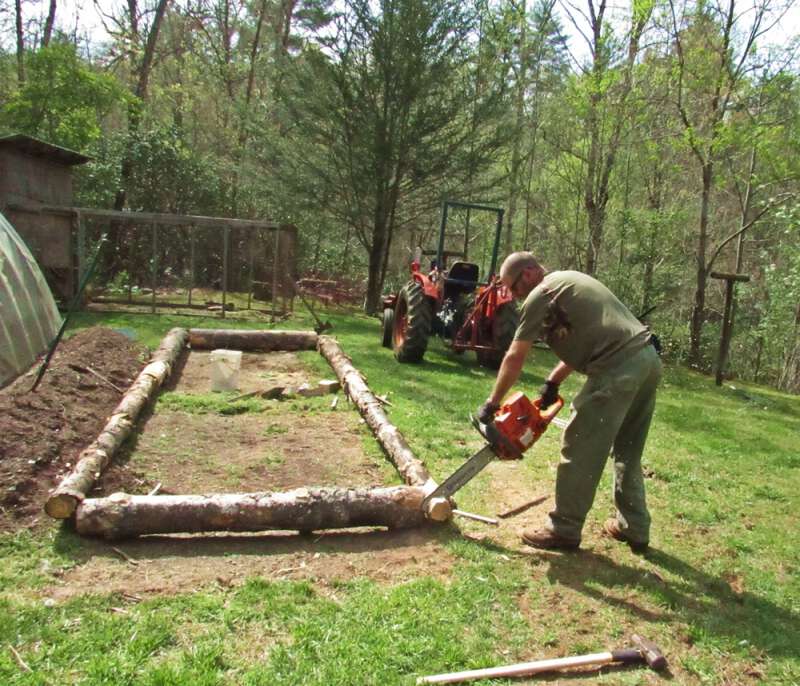 I think I told you our raised beds had to be replaced. There used to be 2 beds in the space you can see in the photo. Having two beds so close together left a space in between that was impossible to mow and hard to weed-eat after the tomatoes grow tall.
With finances being tight The Deer Hunter decided to use some of the trees we had to take down a while back for the sides. He scotched them in place with rebar and filled in the gaps underneath with pieces of wood and dirt. The logs will eventually rot, just like the boards did before, but even if they deteriorate a little faster the logs were a quick fix when we needed it.
Tipper