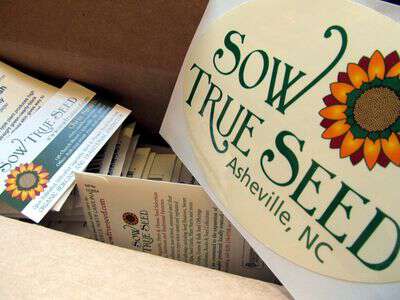 As you already know, Sow True Seed signed on to sponsor the Blind Pig & the Acorn Garden again this year. But have any of you been wondering why they didn't sponsor the deputizing of Blind Pig & the Acorn @ Large Garden Reporters this summer? Actually they did.
This year Sow True Seed has graciously donated extra Kale seed so that I can deputize @ Large Kale Reporters. The time for planting spring Kale for most of us was getting awful close by the time I received the Kale seeds in the mail-so I decided to deputize my reporters for the fall gardening season instead of the spring/summer. Kale is one of those things that can be grown in the spring or the fall of the year.
Think you'd like to be an @ Large Kale Reporter? Well let me tell you about the Kale varieties. (click on any of the variety names below to jump over to Sow True Seed's website to read more details about the type of Kale)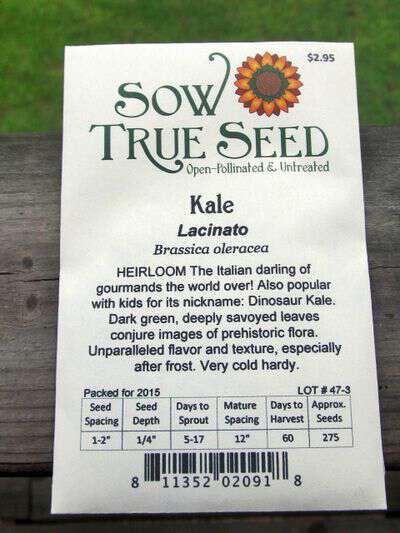 Lacinato – I'm thinking this one might over winter for many of us.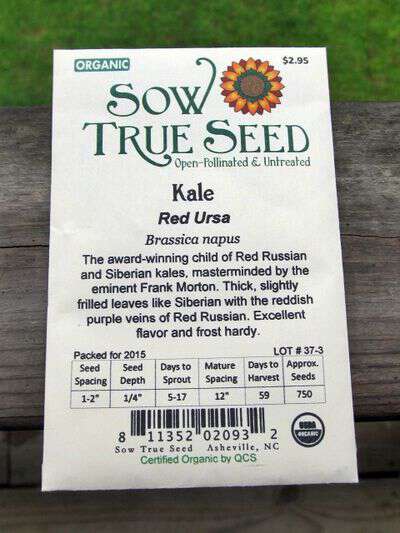 Red Ursa – This one is pretty-looks almost like a flower.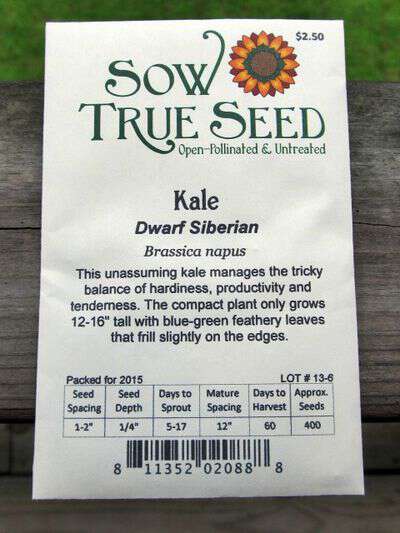 Dwarf Siberian – This one shouldn't take up too much room.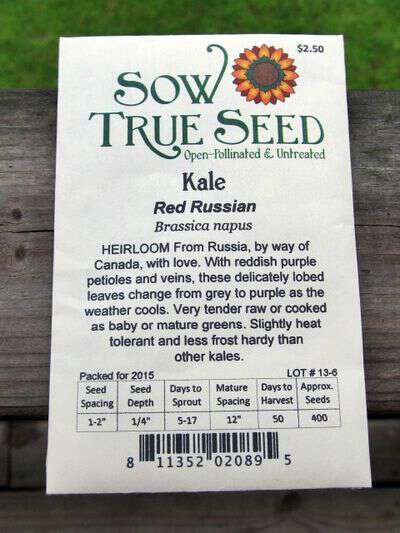 Red Russian – This one doesn't stand the frost as well as the others. Might be the one for you folks farther south. I like the part about eating it raw-would be great for salads.
White Russian – I want to grow this one just because it says its a well-kept secret.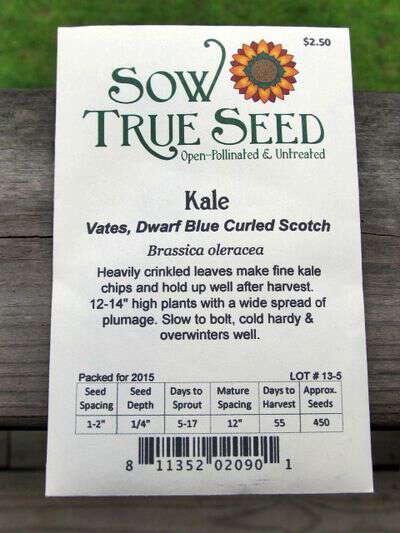 Dwarf Blue Curled Scotch – I recently read about this variety-maybe it was in Grit? Anyway it was the author of the article's favorite Kale to grow.
Wow-now that's a lot of Kale! You want to know something? I have never ever grown kale. This will be my first attempt. You want to know something else? I didn't even know what it was until a few years ago when Miss Cindy fixed some for me. If you've never had it either-a quick google search will yield tons of information about how to cook and eat kale.
I guess by now you're wondering exactly what does being a Blind Pig & the Acorn Kale Reporter @ Large mean?
Sow True Seed is always looking for feedback about their seeds. You know things like plant growth, production, and most of all taste. This year they've come up with 2 simple forms for you to fill out-just details about your garden area/type and a few observations you noticed along the growth cycle of your kale plants. I'll mail you the forms along with the seeds-and then you can mail the forms along to Sow True Seed once you complete them.
To be an @ large reporter you simply need to plant the kale seeds, fill out the short forms, and send your findings to Sow True Seed. If you can snap a few photos along the way for me to share here on the Blind Pig-that would be fantastic too.
If you'd like to be deputized as an @ large kale reporter. Email me your name, your address, and your top 3 choices of kale from the varieties above and I'll send you some seeds! Email me at: [email protected] *This reporting at large project has closed, but be on the lookout for the next one!
Tipper