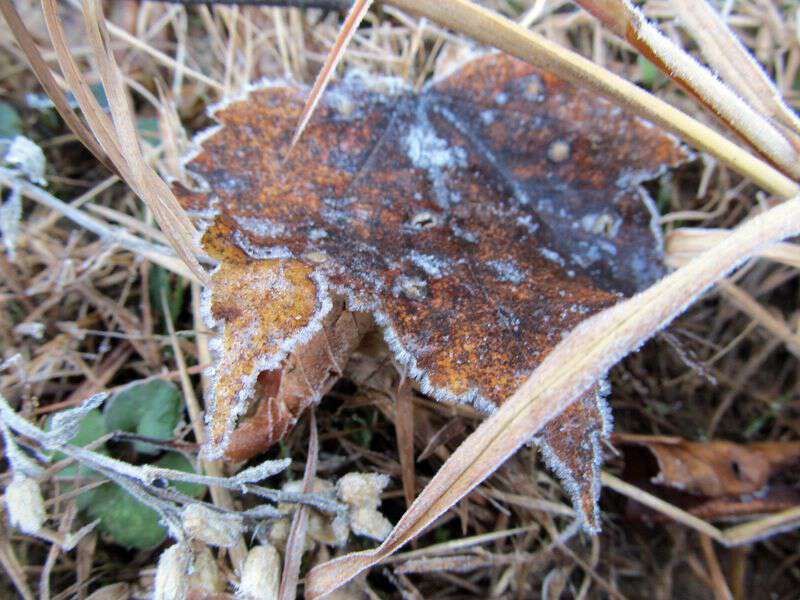 Winter finally decided to show up in Southern Appalachia. With Christmas temps in the 70s the bite of cold weather is a refreshing feeling on my face as I walk to the chicken coop or across the parking lot at work. Its finally gotten cold enough that Jack Frost's pretty designs along the north side of the house stay to greet me till I arrive home each evening. Now that winter is here, I'm keeping my fingers crossed for a big snow.
————————–
Thank you to everyone who entered the giveaway earlier this week. The winner of the Rada Handi-Stir Whisk is Ron Banks who said:
"Your girls definitely look like you. From the videos I've watched it seems one is more reserved than the other. Mannerisms passed along from our parents is a fascinating thing to me. Sometimes it surprises me when I do or say something and remember one of my parents doing the same thing. Or look at my hands as they age and see my dad's hands. I think these things help us to remember them when they are gone. My parents have been gone a while now but part of them still live in their children. It always makes me smile to see one of their mannerisms in me or my siblings. We received a Rada tomato knife for Christmas and it's a great knife."
In the coming months, be on the lookout for more giveaways from Rada!
Tipper
Appalachia Through My Eyes – A series of photographs from my life in Southern Appalachia.