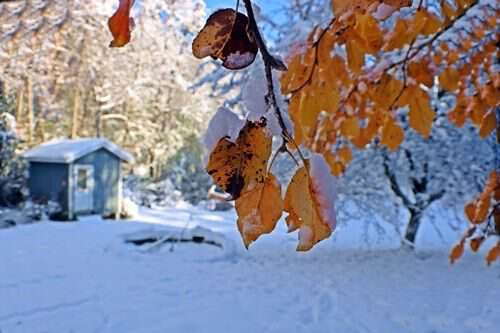 After Christmas I start thinking about gardening. I was hoping to get The Deer Hunter to turn our garden at least twice this winter in the hopes of killing some pesky bugs we had last year. But with the wet weather we haven't even turned it over once.
I'm already trying to decide when to plant our seedlings. Some years I do it too early and we have to try to take care of gigantic plants before its safe to transplant them outside. Last year we had so much going on that I waited way too late and our transplants weren't nearly big enough when we moved them outside.
We desperately need to do some repairs to the chicken house and during the process I was planning to mine their run for garden compost. Yet another task that hasn't happened because of the infernal rain. Can you tell I'm tired of the rain?
Along with all my garden planning I'm always hoping to get ahead on the Blind Pig and The Acorn blog posts, but somehow that rarely happens. I'm usually posting by the seat of my pants.
I try to remind myself to enjoy the cozy slower pace of winter before the gardening and gig performances start in earnest. I love to cuddle up with a good book or fight the girls for a spot in front of the heater to soak up the heat.
I love to cook up a storm and fog up the kitchen windows too. Although this winter has been so mild I haven't been able to create much steam.
I hope you'll leave a comment and tell me about your favorite winter activities.
Tipper
Subscribe for FREE and get a daily dose of Appalachia in your inbox