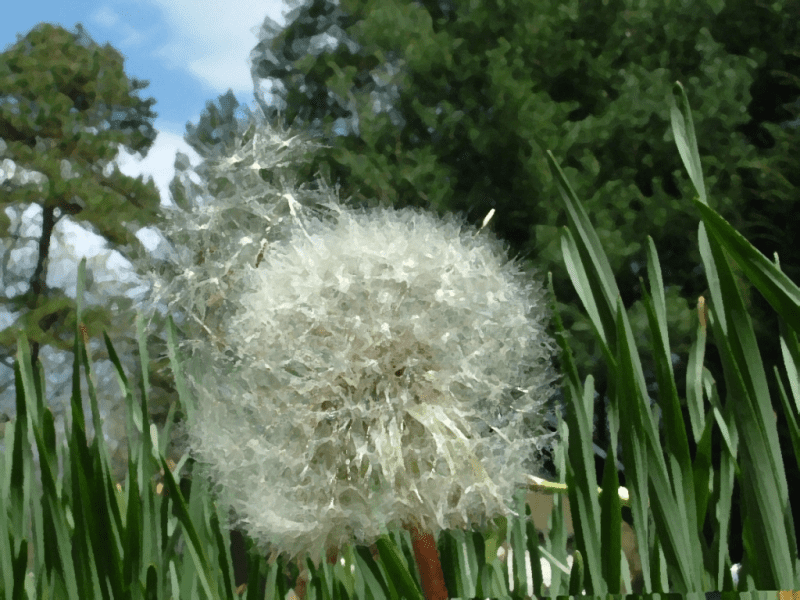 The Dandelion by John Banister Tabb
With locks of gold to-day,
To-morrow, silver gray;
Then blossom-bald. Behold,
O man, thy fortune told!
————————
B.Ruth introduced me to this little poem last week when she left the following comments:
"Tipper,
Guess what this is? Then you will know what I remember about the first signs of Spring where I grew up as a child….
WITH LOCKS OF GOLD TODAY;
TO-MORROW, SILVER GRAY;
THEN BLOSSOM-BALD. BEHOLD,
O MAN, THY FORTUNE TOLD!"
and
"Tipper,
The answer was Dandelion…
We had gazillions of them in the Secret City…along walkways, drive ways, grassy medians, and lawns. One time a visitor from across the sea asked our local newspaper "What are those beautiful yellow flowers that bloom along all the sidewalks in your city?" In all her travels she had never seen anything so beautiful…In other words..one mans weed is another ones beautiful flower!
I remember helping spread the Dandelion seeds many times…as did all the children in the neighborhood…lol
The poem THE DANDELION was written by John Tabb"
—————–
Follow this link to see how to make Dandelion Jelly.
Tipper