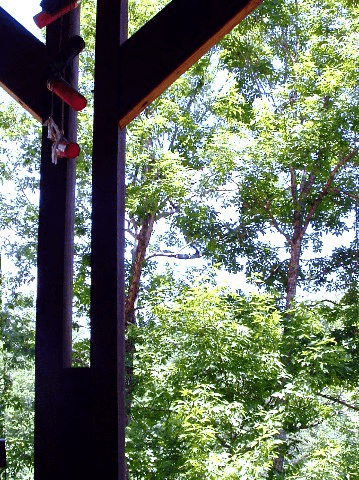 A few years back I wrote about the song, Bury Me Underneath The Weeping Willow Tree, and shared a video of Pap and Paul singing the song.
The Pressley Girls have recently been doing the old song, and I was reminded of the post I did back in 2009.
I've always heard the song is credited to A.P. Carter and that many people consider the song to be one of the first country music songs ever recorded-way back in the 1920s.
I dug around on my favorite music site: Mud Cate Cafe and found a quote from Mother Maybelle Carter that had been shared by a Mud Cat member:
'Bury Me Beneath the Weeping Willow'
From: Kaleea
Date: 25 Jul 05 – 10:19 PM

Ok, here's the rest of what I found:

During a 1970's interview, I asked Mother Maybelle Carter about the song, "Bury Me Beneath The Willow ."

She replied, "That was a song we had sang all our lives. We first heard the song at a family get-together and decided to learn it. We did learn the words and sang it at all our family parties and get-togethers. The song became quite popular so when we recorded for RCA Victor in 1927–we recorded "Bury Me Beneath The Willow" on our first recording session in Bristol, Tennessee. The original version of the song was written by Bradley Kincaid."
The thread about the song on Mud Cat Cafe is interesting. The commenters discuss the varying titles the song has been given over the years, as well as the various lyrics that have been used by different performers. I think its pretty safe to say-neither A.P Carter nor Kincaid wrote the song. Most song historians agree its been around longer than either of them.
When I wrote about the song a few years ago, I said it reminded me of Summer-it still does. Hope you enjoyed The Pressley Girls!
Tipper