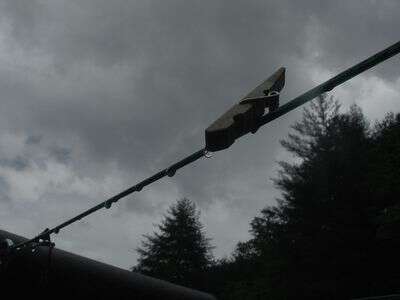 Most of the US is either bracing for Hurricane Irene-or watching from a far hoping it's not as bad as it looks. Even though I live in NC-it's not going to effect us at all. But the storm is on my mind.
Granny is terrified of storms-she always has been. When we were little-she'd try to herd us all into the basement-or at least the hallway at the first sign of a thunderstorm. I must admit-as I sat in her lap-her fear washed over me as well. For most of my childhood-and young adult life I was scared of storms too.
In our minds the most fearful thing that can come from a storm is a tornado-but they rarely occur in the mountains. However, in the killer tornado outbreak of 1974 there were several lives lost in our county when a twister touched down in at least 2 different areas of Cherokee County. One of the victims was a young girl almost exactly my age. Years later I happen to work in the same plant her father did-I would see her picture on his desk and think of how I was just up the road from her the night her family was devastated by the tornado and mine was left untouched.
This past year has been a bad one for storms in and around the southern highlands of Appalachia. In NC, GA, TN, and AL towns and communities suffered tremendous loss earlier this year from another round of killer tornadoes. And I know the midwest has had their fare share of heartache as well.
There is much folklore surrounding storms. A few I've heard:
Thunder in winter means a big snow will occur within 2 weeks (Do you remember it thundering during the Blizzard of 93? I do.)
Having wet hair or wet clothing will draw lightning
After being struck by lightning a tree has healing/protective powers
Horses will act jittery before a bad storm
When the leaves turn backward it will soon rain
Hot summer cold winter (duh!)
Hanging a black snake on the fence will cause rain
Red sky in morning sailors take warning red sky at night sailors delight
These I found in the Frank C. Brown Collection of NC Folklore
If you kill a toad frog-you will be struck by lightning
Thunder before seven rain before eleven
The first thunder in spring wakes the snakes up (that would be hard to figure out don't you think!)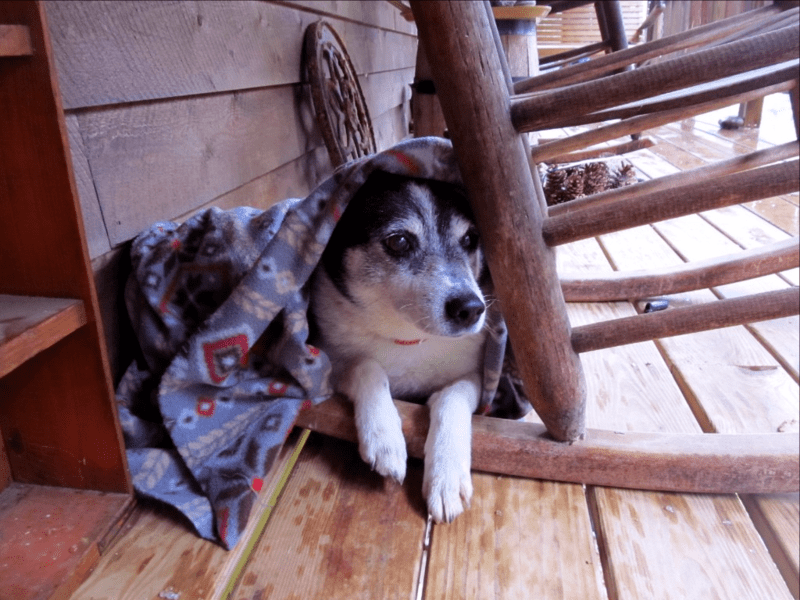 I don't need any of the folklore-I have my own storm indicator-his name is Wild Bill. There may not be a cloud in the sky-but if he's hanging out on my front porch behind the rocking chairs I know it'll storm before the day is out-he's never been wrong.
Not long after I was married a story of a little girl who lost her entire family in a war torn country ended my fear of storms in an instant. If she could sit in a truck bed alone singing Jesus Loves Me to comfort herself-surely I could lay in my nice warm bed in my nice safe house and never be scared of a thunderstorm again.
I hope all the people impacted by Hurricane Irene are o.k. Guitar Man headed back to the campus of Yale yesterday morning-I'm hoping the hurricane leaves New Haven in one piece.
Tipper