Today's guest post was written by Jimmy Gentry.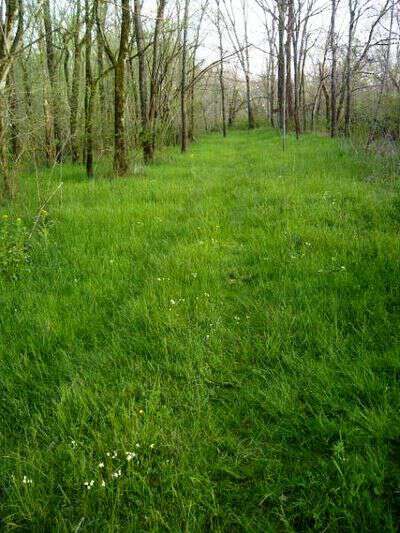 Until Our Footsteps Fall Here Again written by Jimmy Gentry
Stars shine through bare limbs, but on this night, the moon takes center stage. Across the ridge, the light at the horizon hints at other worlds and other souls turning into the western sky. My brother and I stand bathed in immaculate moonlight, created long ago on the Fourth day, with only the twisted branches to break the wash of light. Overhead, the unfathomable vastness of the universe stretches out farther than the human mind can adequately grasp, and though we wonder at what may lie beyond the dim lights, there is no other place we would want to be than here where He planted us.
Over two more ridges and across the gully lies burgeoning Pine Log Creek, giver of life and witness to untold histories. In the distant past, our ancestors hunted and lived here, drank of its water and slept to the gurgle of its eddies. Even now, there is something within us that is drawn to the water and its silky, primal smell. My brother gazes upon Pine Log as if he is assessing it's condition, like a care giver fretting over a patient, but it is we who are the patients here, and Pine Log is the healer. One day Pine Log will lose us, and grieve for us. It's trees will weep their golden leaves in the autumn of our lives, and the fire dotted sky will cry mournful tears in our desolate winter, for as much as we have loved this place, it has loved us more. It has freely given to sustain our native forefathers so that we, their progeny, could walk it's ridges and meadows, under the pale light of an ancient moon that smiles adoringly down on this present joy.
At last we turn away from Pine Log, and leave it to yearn for us. Other distractions call us, duties await us, and though only displaced leaves will show that our feet trod here tonight, Pine Log remains, resting in peaceful anticipation through the long years to come. Other steps will fall here, when all of us has passed away. Many will fall under its spell, and Pine Log will suffer a broken heart again and again, but it will go on, until the appointed time that it's Maker returns us to its banks again.
——————-
I hope you enjoyed Jimmy's post as much as I did! I'm thankful I have a place that is as meaningful to me as Pine Log Creek is to Jimmy and his brother. Is there a place that stirs your emotions in a special way?
Tipper