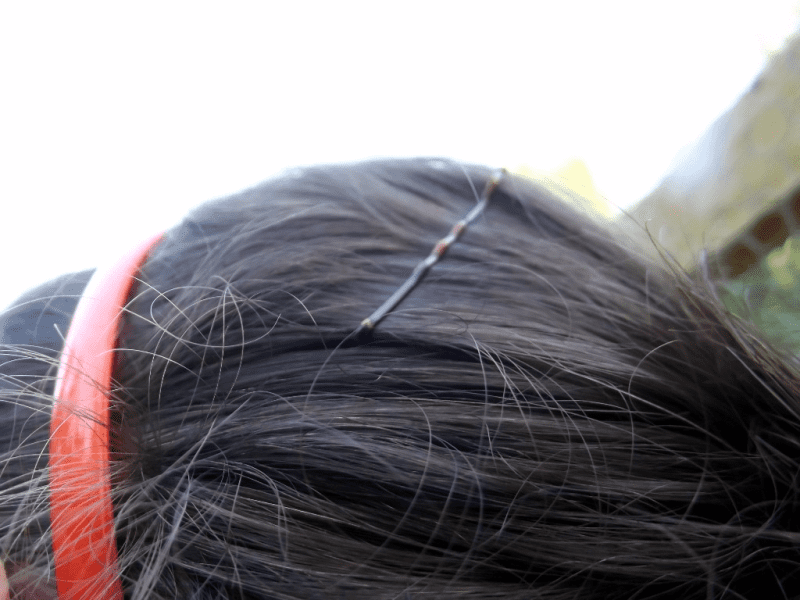 Back in the 80s, when I was doing what teenage girls do, my friends and I wouldn't have been caught dead sporting bobby pins in our hair like our mothers and grandmothers.
Yet today, I see young girls wearing bobby pins in their hair on a daily basis. Sometimes it's to help keep ponytails in place-other times it looks like they're wearing them for pure decoration.
Once I started thinking on the revival of the bobby pin-I remembered the MacGyver like stories about bobby pins saving the day. You know like when a bobby pin kept a 747 from falling out of the air when a mechanical issue suddenly arose.
Wondering about the history of bobby pins, I Googled around and found a story told by the husband of a beautician. He said there was a lady named Bobby who didn't want to go out to eat with her husband because her hair was a mess. Since the husband had already made reservations-he really wanted to go. He ran out in the garage, fashioned a U shape out of a piece of metal, ran back in the house and said "Here Bobby pin your hair back with this and let's go eat!" Cute story-but not true.
The June 2002 Issue of the Word Detective had this to say about the history of bobby pins:
Dear Word Detective: Why is a bobby pin called a "bobby" pin? Is it because it "polices" one's hair? — Jason A. Shifrin, via the internet.

Now that is what I call a darn good question. And whatever happened to bobby pins, anyway? I haven't seen one in years. Were they done in by hairspray and mousse? Are there warehouses full of bobby pins somewhere, case upon case of them stacked next to mountains of typewriters and home-movie projectors? Do I sound like a hopeless geezer yet? Onward.

Your theory about "bobby pins" (which are small springy folded wire clips) being the "bobbies" (a British term for a police officer) of unruly hair is inspired, but wide of the mark. I'm not certain exactly when the "bobby pin" was invented, but the term itself came into use in the 1930s, at a time when female hair fashions were tending toward shorter styles. Such hairstyles were called "bobbed," from "to bob," meaning "to cut short."

The origin of this sense of "bob" is uncertain, but it seems to be related to the Irish "baban," meaning "tassel or cluster," and the first use of this "bob" in a "hair" sense was to describe the cropped or docked tail of a horse. Thus "bobby pins" were so-called because they were designed to keep shorter hairstyles under control. The same sense of "bobby" meaning "short" cropped up a few years later when "bobby socks," short ankle socks, became popular among young women during the 1940s.

Of course, "Bob" and "Bobby" are also the shortened, familiar forms of the proper name "Robert," and this brings us back to the British "bobby" pounding a beat. In 1828 Sir Robert Peel, then Home Secretary (and later Prime Minister), reorganized the London police force into a modern law enforcement agency. Officers in the new department were known at first as "peelers," as their Irish counterparts had been after a similar reorganization when Peel was Secretary for Ireland some years earlier. But for whatever reason, "peeler" was gradually replaced in the public vernacular by "bobby," and members of the London force are still known as "bobbies" today.
Is there a resurgence of bobby pins in your area? Or maybe its just a southern Appalachia thing.
Tipper
Appalachia Through My Eyes – A series of photographs from my life in Southern Appalachia.