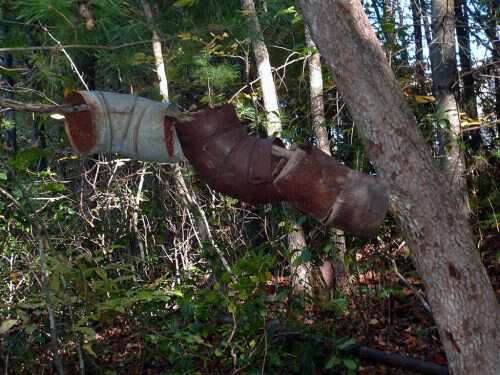 I recently came across some old vocabulary quizzes from an Appalachian Course I took in college, and thought it would be fun to test you as well!
addled
agg
aim
allow
anti-goglin
anty-over
arsh
ary
atter
aye gonnies
addled-crazy, dizzy, or dazed "After falling out of the tree, the boy was addled."
agg-to encourage a fight, argument, or action "She agged on the fight by making fun of his mother."
aim-plan to do something "I aim to make some fried pies for breakfast."
allow-state your opinion on a subject "I allow Chitter and Chatter are growing up too fast!"
anti goglin-sideways or crooked "The mirror is a little anti goglin."
anty over-hand over or give an item up "I won the bet so anty over the money."
arsh-Irish "We are having some good arsh potatoes for supper."
ary-any "Have you seen ary deer this season?"
atter-after "I'll see you atter while."
aye gonnies-I'm going "Aye gonnies to town-need anything?"
There are 2 of the words I've never heard-except in the college course-aye gonnies and anti goglin. All the rest I hear on a regular basis. I hope you'll leave me a comment and let me know how many you were familiar with.
Tipper