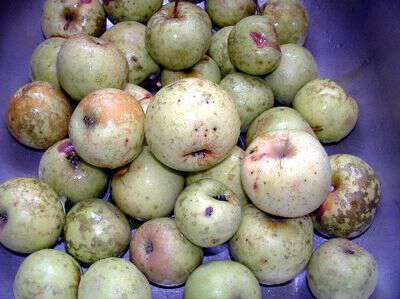 Each summer I can applesauce, apple butter, and apple jelly. This year I decided to give drying apples a try.
The easiest way by far is too use a food dehydrator-but I wanted to use the old simple way of drying the apples in the sun.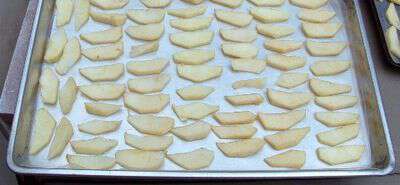 I lined my pans with parchment paper and covered my slices with cheese cloth-to keep the bugs off. It took several days (I took them in at night) to dry the apples. I do live on the north side of the mountain-so a sunnier location might be faster.
When the apples are dry-they will feel rubbery but not brittle. Mine turned brown-I'm sure there are methods to prevent browning-but since it doesn't change the taste, I don't mind the brown.
Dried apples can be used to make applesauce, pies, cakes or just eaten. Miss Cindy, The Deer Hunter's Mom, makes her own trail mix-she adds her dried apples to it. (I always pick out the dried apples and eat them before anyone else has a chance!)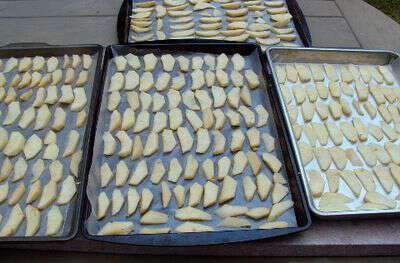 In the old days, folks sometimes preserved apples by using a bleaching method or by smoking the slices. A few additional tips for drying apples today:
You can dry apples inside a car on a hot day-this also helps with the bugs
Apples can be dried in your oven-it can take up to 11 hours-set your oven to the lowest temperature and check them often
Turning the slices aids in the drying
Store dried apples in a cool dark place
Since I'm a true novice at apple drying-I hope you'll leave me a comment if you have additional tips.
Tipper
p.s. I couldn't resist showing you: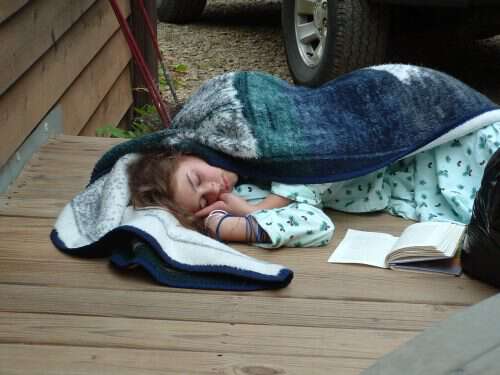 This is what happens when you stay out late Contra Dancing and then try to catch up on homework!