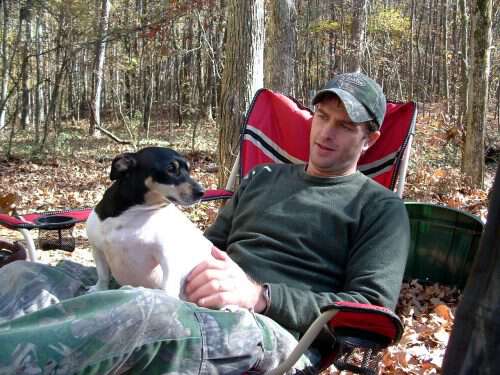 Back in November the Blind Pig family spent a week in Georgia. Amid all the relaxing, hunting, hiding,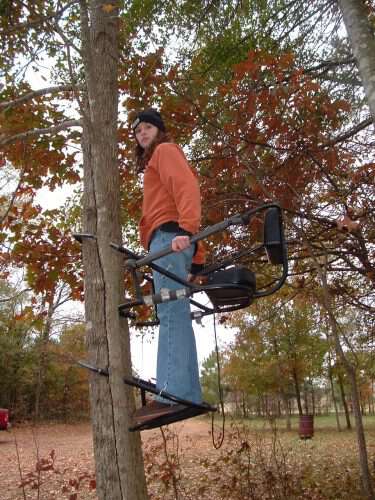 teaching,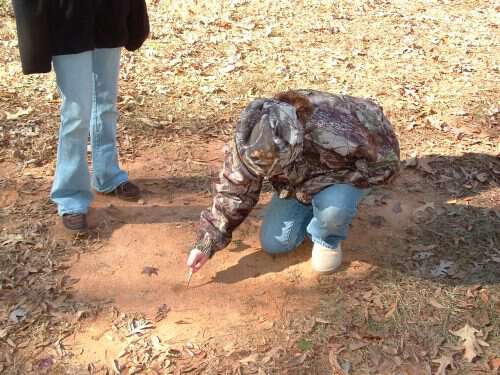 knife drawing,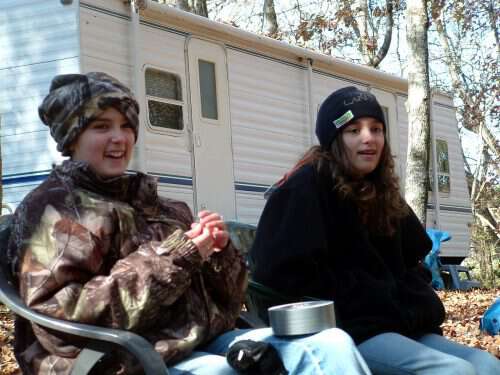 and silliness, Chatter and Chitter made time for one of their favorite pastimes-looking for rocks.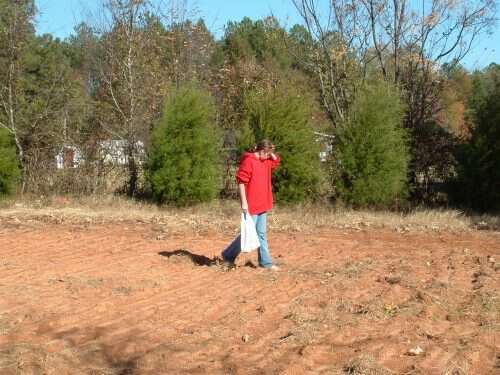 They started out in a neighbors turnip patch (due to the drought not many of the greens had come up). The recently overturned dirt made it easy to spy choice specimens.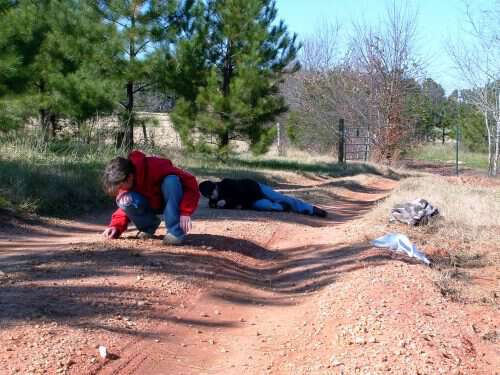 Chatter moved into the road to sift through the gravel-picky rock collectors Chatter and Chitter are not. After just a few minutes of searching in the road, Chatter began to find crystals-clear pretty crystals.
It took a little convincing to get Chitter to move to the road but…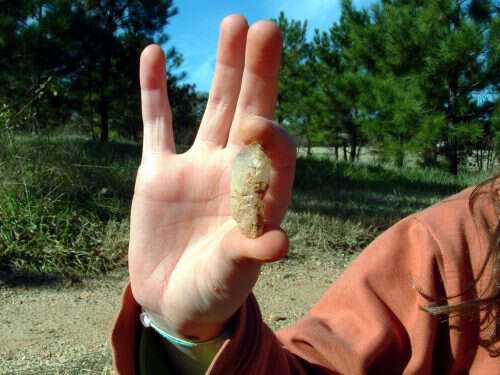 once she did-she began to find crystals too. The following days found the girls searching the road for crystals and they found tons!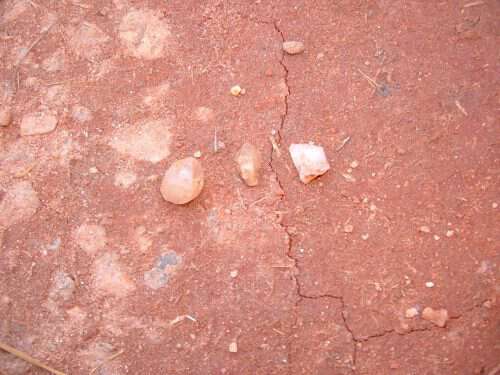 This isn't the first time I've seen crystals ready for the picking in North Georgia. Back in the day before The Deer Hunter and I were married, he camped at a different place-about 20 miles away from the present location. I remember walking around the old lease picking up the big clear crystals-so plentiful they were like gravel.
I've read minerals form crystals-but-maybe that Red Georgia Clay has someting to do with it too.
Tipper