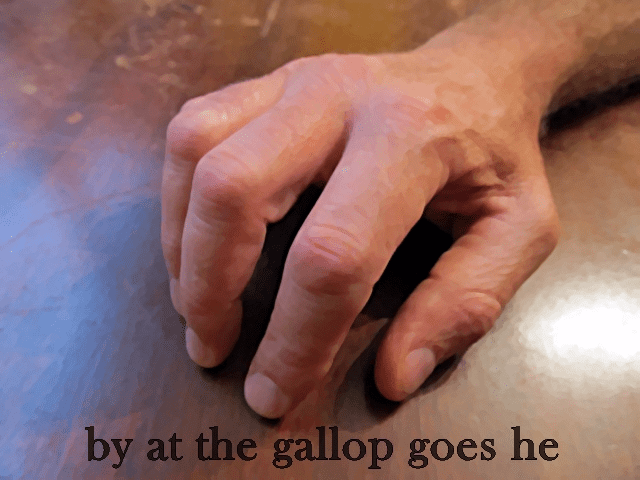 My father used to do something like Mr. Davenport but not to that extent. He also played the spoons.
Sometimes after dark he would drum his fingers on the table to make galloping horse sounds and recite:
Whenever the moon and stars are set,
Whenever the wind is high,
All night long in the dark and wet,
A man goes riding by.
Late in the night when the fires are out,
Why does he gallop and gallop about?
Whenever the trees are crying aloud,
And ships are tossed at sea,
By, on the highway, low and loud,
By at the gallop goes he.
By at the gallop he goes, and then
By he comes back at the gallop again.
Comment by Ed Ammons May 2013
———————
The poem Ed remembers his father reciting is Windy Nights written by Robert Louis Stevenson (1850-1894). 

I wasn't familiar with the poem until Ed left his comment back in 2013. I like the poem and I like the image of Ed's father reciting it as he drummed his fingers.
Tipper