Although I love to head out the back door and walk through the woods-it's seldom I tackle the ridge behind my house. As The Deer Hunter would say-it's steep as a mule's face. But ever once in a while-I want to scale the ut-most height and come out on the flat at the top.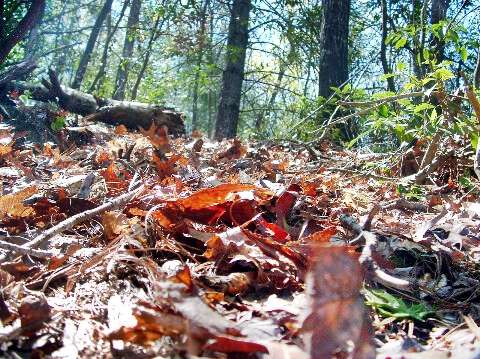 As I hike up the path-I'm always reminded of trying to walk up the slide as a kid. Did you ever do that? Each step is made harder by the slick layer of pine needles just like the slick metal of the slide on my elementary school playground.
Once I reach the top I find myself-sounds silly uh? Yet it's true. There is something about being far above-about feeling as if I've left life below and climbed onto a higher plane. Maybe my feeling comes from the knowledge that no one else is silly enough to make the trek-and if they did-I'd hear them long before they reached the top. I guess the height makes the world and it's worries seem to far away to matter.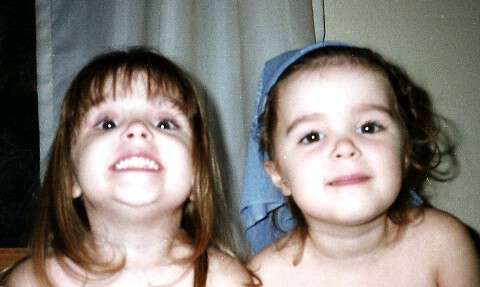 Usually when I tackle the steep ridge-I go by myself-that kinda helps in the whole finding yourself thing. When the girls were about 3 I decided I wanted-I needed to go sit on the top of that high ridge just for a few minutes-to feel the wind in my face. There wasn't anyone handy to watch them-so I told them we were going on a special walk. I was so drawn by the mountain-I didn't even take time to put their shirts on. They climbed and crawled their way up with only a pair of shorts and shoes on. By the time we made it back home their bare arms and little fat bellys looked like they'd been thrown in the briar patch with brier rabbit. But I didn't regret dragging them along-cause I had found the bit of peace I needed to continue.
For generations-folks who lived in Appalachia-built their homes in the coves and hollers where they were sheltered from the wind and the weather-where they were closer to the settlements and closer to water. Yet-they too were drawn to those high ridge tops-whether it was to hunt or to catch a moment's peace-they carved out trails that led to the sloping flats found on top of mountains that were steep as a mules face.
What place calls you?
Tipper