Today's guest poem was written by Sheila Nelson.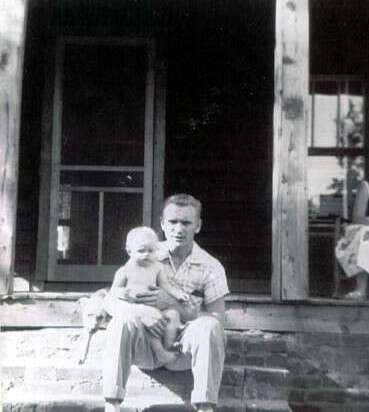 Where I'm From written by Sheila Nelson
I am from cast iron
skillets and number 10 washtubs, from Hi-Ho crackers, JFG peanut butter and
Bessie's unpasteurized, unhomogenized sweet milk.
I am from the hill in
the holler, from a tar-papered house that embraced a home.
I am from wild white
dogwoods, sweet pink mimosas, orange ditch lilies, and from the fleabane and
Queen Anne's lace that lined the sides of a pig-trail road.
I am from a Friday night
supper of homemade hamburgers; Sanford and Son on a new color TV set. I am from Momma 'n Daddy keeping their family
together.
I am from Thanksgiving
Dinner served at noon. I am from letting the men fill their plates first. I am from Lawrence and Alyne, Parkers and
Burchards.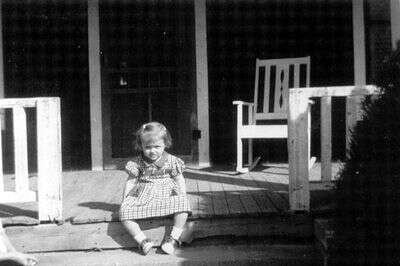 I am from my
grandparent's front porch. I am from
"come on in and pull up a cheer."
I am from talkers and
listeners.
I am from cracklin' AM
radio and scratchy vinyl records. I am
from Mac Wiseman, the Browns singing The Three Bells, Hee Haw, Lawrence Welk
and Porter Waggoner.
I am from "don't touch
the dog when it's a'stormin'". I am from "yuns put your bicycles in the cellar,
come on in the house and watch Billy Graham."
I am from rarely saying grace,
but always giving thanks.
I am from cotton dresses
worn to school under a warm coat.
I am from the southern
end of Appalachia, from one whose lineage can be traced to the Mayflower, and
from one whose roots disappear into the soil of the early 1800s.
I am from "ain't" and
"pillers", from "yonder" and "yuns". I am from East Tennessee twang.
I am from hik'ry switch
stripes on my legs. I am from
encouragement and selfless love. I am from parents who intended to raise me
right, no matter what it took.
I am from a Momma who
had a good example to follow, and did it right. I am from a Daddy who didn't
have a good example to follow, but did it right anyway.
I am from the foot of an
old Appalachian mountain spur. I am from
a sunset that slides to the south of the mountaintop to let me know we're
heading towards winter, and creeps north to give my spirit hope that winter
will end.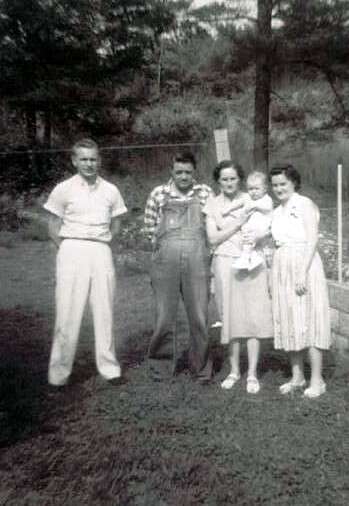 I am from land given to
my family as a death settlement in the last century. I am from people who held onto this land like
a bulldog. I am from daguerreotypes and tintypes, I am from black and
white, I am from color, stored in boxes
and albums and held in trust by three strong, sweet women.
I am from Appalachia,
beginning in New England and ending in Tennessee.
———————
I hope you enjoyed Sheila's poem and photos as much as I did! I identified with much in Sheila's poem. Lines that stuck out for me: the one about rarely saying grace but always giving thanks; and the one about having hik'ry switch stripes on your legs.
We only said grace on special occasions-Thanksgiving and Christmas come to mind-but we were always thankful for what we had.
Tipper