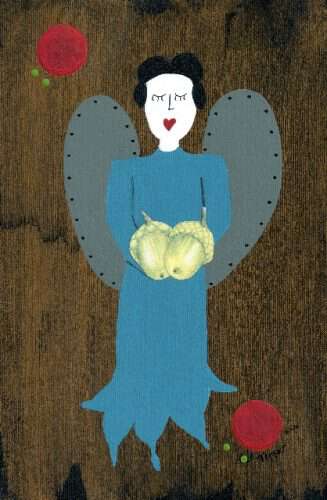 On Thanksgiving day-I was thankful for each of you and the wonderful comments you leave for me. Each comment truly makes the Blind Pig & The Acorn a better place to visit. So to all of you November Acorns a big THANK YOU!
Finniswhaine, Miss Cindy, Brit, Dana, Amy, Teresa, Paula, Leslie, Jennifer in OR, Renna, Trisha Too, Noble Pig, Osagebluff Quilter, Egghead, Meredith, Beckynsc, Threecollie, Granny Sue, Valarie Lea, Debbie, , Cathy, Farm Chick Paula, City Mouse Country House, Razor Family Farms, GA Farm Woman, Dejoni, Mary, Farmchick, TwoSquareMeals, Michelle, Julie at Elisharose, Carolyn A., Marlene, The Joy of Christina, The Texican, Mark Salinas, Sarah RSM, The Fishing Guy, Louise, Dee from Tennessee, Madge, Lisa, Sandy Carlson, Petra Michelle, wkf, Queen Of Planet Hotflash, Linda, Mary-Life In A Cordwood Cabin, Matthew Burns, Kristi, TenZen, Janet, The Tile Lady, Stacey, Helen G, Rhonda, Teresa Atkinson, Terry, Kathy, Christina Bumblee Bee Bags, Patty Hall, Trainwreck, Toni, Denese, JulieCurtis, NancySimpson, Joan, Janera, Apple, Judith Shubert, Molli, DawnDee, Warren, David Templeton, Glenda, Kathleen, Lisa, Tammy, Yolanda, Jan, Marci, Eric. E., Sarah, Jessica, Cousin Dwayne, Tootie, Melanie, Kim Campbell, Solstice Dreamer, Patty, Laura-Jane-Whimfield, Lyn, Em, Rick, Vera, Brenda S., Brenda KayLedford, and Abraham Lincoln.
Meet Wilson and Judy-they're the acorns in the painting above. Several years ago, after watching the movie Castaway-Chatter decided she needed a "pet" named Wilson too. For some unknown reason the child picked an acorn (a small acorn-Wilson is was really little). Do you know how easy it is to loose an acorn? Well I can tell you-very easy for a busy little girl. She was constantly loosing Wilson and constantly crying for someone to find him. You know who the someone was-me. I finally found her this little black box, thinking at least the box would be easier to find than the acorn. Her cousin, and fellow Indian Princess, decided Wilson was lonely-so she found Judy (a big acorn) for Chatter. Thankfully Judy fit in the box with Wilson. Chatter continued misplacing the box-now loosing 2 acorns. The last time she lost the box-it took 3 days and dismantling the back of the couch before we found it. After that, I convinced Chatter to keep the box on the shelf beside her bed for safekeeping.
A few weeks ago, I was thinking of how aggravated I got about something as small as 2 acorns-something that brought Chatter great joy. Looking back, I wish I had encouraged her imagination-even got Granny to knit them a bed or a little acorn sweater. Now Chatter has out grown her need for Wilson and Judy-they still reside on the shelf by her bed amidst all the middle school girl paraphernalia. The painting at the top of the page, one of my most recent, is titled "Wilson & Judy" it was inspired by my mind wandering back to the days of looking for acorns.
Now time too Spread the Love to one of you Acorns! The winner is…
Dana of Old Red Barn Co. Fame! She wins 3 of Granny's crotched snowflake ornaments and 5 gift tags made by me!
The list of commenters at the top of the page-all those in orange have a wonderful site-click on their name and go for a visit-I know you'll be glad you did!
Tipper