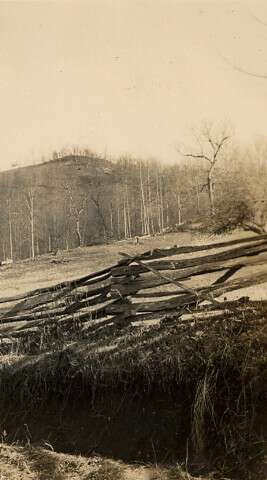 Pork was the primary source of meat for folks in Appalachia up until the 1950s-60s. Most every family had 2 or 3 hogs and usually in late November or early December when the weather had turned off cold the hogs were readied for slaughter.
Pap's father, Wade, was known as a "good hog butcher" around our area. He was called to various homes and farms throughout the hog killing season. For his services, some folks paid him in money, most paid by giving him part of the meat, and some who couldn't afford too-didn't pay at all.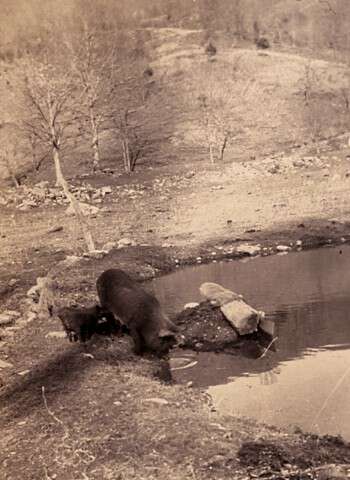 Pap shared some of his hog memories with me:
They waited until the temperature was under 40 degrees for 4 or 5 days. He said it was okay if it warmed up some during the day, but the nights needed to be cold.
Usually the hogs were penned up in a small pen and fed only corn and water for about 2 weeks before they were slaughtered. This ensured the lard and meat would have a good taste.
They tried to go by the signs, but sometimes you had to slaughter when you could. Pap said it did make for better meat and lard if you were able to follow the signs.
They had a barrel buried in the ground at a 45 degree angle, boiling water was poured into it and then the whole hog lowered into the water. This helped make the hair easier to scrape off.
Pap's family salt cured and sugar cured most all of their pork placing it in a smokehouse hanging on a wire (keeping it on a wire kept the mice off it-eek!). They canned the backbones, ribs, and the sausage they made. They also used the ears, tongue, and parts of the head to make souse meat which is a ground up meat mixture. Pap said the souse meat was eaten up pretty quickly, in about a week or so.
Typically the women begin rendering the lard as the men were still butchering.
I've never been involved in hog slaughtering. However, one of my favorite meals is pork chops, biscuits, and applesauce all washed down with sweet tea.
David Grier has a song called Pork chops and Applesauce. Guitar Man plays it for this weeks Pickin' & Grinnin' In The Kitchen Spot.
Hope you enjoyed the song-pretty good picking for a youngster!
Tipper