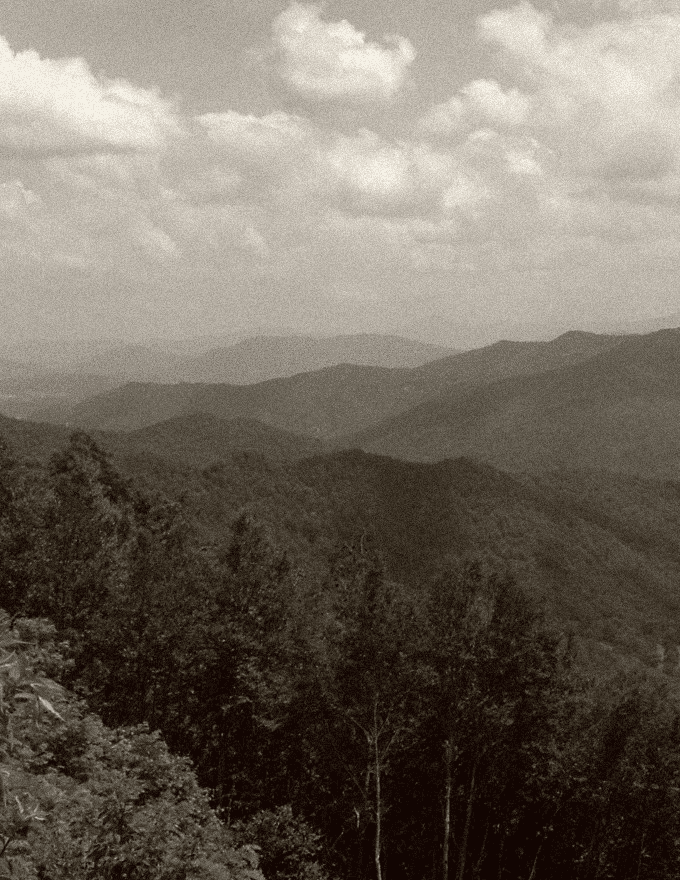 In 1771 a ship called The America left Belfast, Ireland bound for the coastal town of Charleston, South Carolina. In the preceding years, the state of South Carolina offered free land, seed, and tools to white settlers who were willing to settle portions of the state's undeveloped acreage. From 1771 to 1773 an estimated 17,500 people set sail from Ulster ports headed for the new world.
Samuel and Elizabeth Cunningham lived in Cullybackey, Ireland. Born and raised but a short distance from each other, they were bound from childhood by love and friendship. Though blessed with the wealth of one another's care, their marriage was barren and sprung forth no children.
In the fashion of Sarah and Abraham, Elizabeth and Samuel found themselves expecting a child when the years of typical child bearing had left them.
God had given the couple the greatest desire of their hearts. However, as Samuel's health began to rapidly fail, others were quick to point out the child seemed to come at the cost of Samuel's vigor as a wasting disease took firm grasp of his body and mind.
Elizabeth enjoyed every aspect of raising the child, Rosanna. There was never a complaint of the aggravations of colic, of messy diapers, or of working long hours to provide for her family. Elizabeth counted it all as a blessing. Although Samuel could no longer converse as he once did, Elizabeth could see the joy Rosanna brought to him as his eyes shone brightly whenever the child was near.
Rosanna reached teenage years with strength of body and mind. But in the years it took Elizabeth to raise the child, Cullybackey fell into despair. Times were worse than anyone had ever seen with barely enough to eat from one day till the next. The linen production which once helped the town thrive had completely disappeared by the time Rosanna reached her 16th birthday. Yet, hope stood on the horizon and waved down at Elizabeth and Rosanna.
From the first time Elizabeth heard of the land that waited across the seas she knew she must send Rosanna. Elizabeth dreamed of distant shores filled with fruitful bounty. A new world where no landlords oppressed the downtrodden; where virtue, hard work, and desire ensured a better life for all who were willing.
Rosanna was 18 years of age when Elizabeth booked passage for her on The America.
Excerpts of the correspondence between Elizabeth and Rosanna in the months leading up to the ship's departure can be read below.
——————————–
As time draws near my dearest dear, when you and I must part. How little you know of the grief and woe of my poor aching heart. Each night I suffer for your sake, you're the one I love so dear. I wish that I was going with you or you were staying here.
Cullybackey, Ireland August 10, 1770
Dearest Daughter,
The days are filled with busyness of many hands as we prepare for the long journey. While most complain of the work, I am thankful. If my hands and feet are tired at the end of the day it is but a small cost for the relief of worry and dread the journey brings to my heavy ladened heart.
Its seems but a fortnight since I looked down at your face as you lay in your cradle. Then my days were full of thanking God and the Saints for sending you to me in my old age. From the day they laid you on my breast I swore I would hold your love close in my heart and sacrifice all that you might prosper.
——————————–
I wish my breast was made of glass wherein you might behold. Upon my heart your name lies wrote in letters made of gold. In letters made of gold my love believe me when I say you are the only one I love until my dying day.
Cullybackey, Ireland February 27, 1771
Dearest Daughter,
My joy seems but cruel folly now. I have two choices lain before me with neither pleasing to mine eyes nor to the deepness of my heart. How can I forsake the one whose own love sprung forth your life's blood? Yet how can I ask you to stay in this forsaken land when I am told of a new land full of richness?
——————————–
The blackest crow that ever flew would surely turn to white if ever I proved false to you bright day will turn to night. Bright day will turn to night my love the elements will mourn if ever I prove false to you the seas will rage and burn.
Belfast, Ireland April 16, 1771
Dearest Mother,
I am sorely afraid of taking leave of you and Da and all I have known. I gather your reason for sending me across the dark sea. Should I live in great richness without your presence it will all be for naught. Tis a bitter pill to know you have sacrificed all that I might live more abundantly. No matter the darkness of my heart nor the tears of mine eyes I will go and I will see you and Da both proud so that what you have given will never be for naught.
your ever-loving daughter Rosanna
——————————–
And when you're own some distant shore think of your absent friend. And when the wind blows high and clear a light to me pray send. And when the wind blows high and clear pray send your love to me that I might know by your handwrite how time has gone with thee.
Cullybackey, Ireland May 1, 1771
Dearest Daughter
T'would be impossible for me to wish you gone never to return if I did not know love lives beyond what our eyes behold and cannot be bound by time nor by distance. No matter the breadth of your journey, your presence will always and forever live in the secret places of my heart.
——————————–
Rosanna survived the sea voyage and found the life she'd been promised in the new world. Over the coming years, Rosanna's descendants found their way to the far blue mountains. There were joys and sorrows. And for many generations there was the story of Elizabeth who sacrificed what she loved most so that her descendants could live in a land of promise.
I hope you enjoyed the story that was inspired by the ballad My Dearest Dear-and I hope you enjoyed The Pressley Girls version of the song.
I wish each of you a Happy Valentine's Day and a life filled with love that knows no parting.
Tipper
p.s. Although the story above is based on historical events it is a complete work of fiction. Any comparison which can be made to documented histories is only a coincidence.