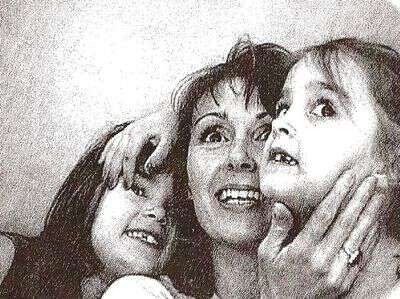 Mother's Day in Appalachia is wearing red or pink flowers if your Mother is still among the living; it's wearing white if she's gone on to wait for you on the other shore. Mother's day in Appalachia is potted flowers and plants or maybe a new apple tree. It's small hands dipped in paint and pressed on construction paper. It's misspelled words full of love and cards that cost way too much. Mother's day in Appalachia is about gathering at Momma's-Granny's-Mamaw's-Nana's on Sunday afternoon for food love and thankfulness.
Happy Mother's Day to all Blind Pig readers who are Mothers, Grandmothers, or both!
Tipper
Appalachia Through My Eyes – A series of photographs from my life in Southern Appalachia.