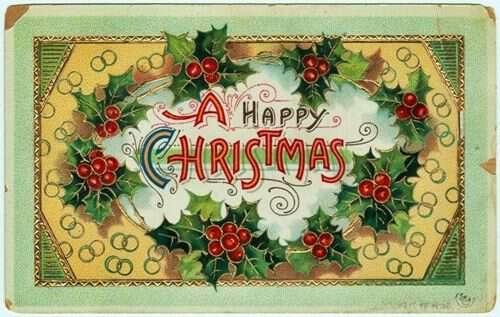 "Joy to the World!" is one of my favorite Christmas songs. Who couldn't be inspired by those hopeful peppy cheerful lines? According to the book "Stories Behind the Best-Loved Songs of Christmas" written by Ace Collins, the song came to us via two men who's lives were separated by time and space.
Isaac Watts (July 17, 1674)  is famous for bringing change to the songs used during worship services. He wanted worship music to be more meaningful to every day folks like you and me. Watts has been credited with writing hundreds of songs as well as inspiring other hymn writers like Charles Wesley and John Newton.
After studying  Psalms 98 Watts penned a poem titled "Joy to the World." Over forty years later Lowell Mason came up with the energetic tune so many of us are familiar with, he named the tune "Antioch." It was another few years before Mason put the words Watts had written with his tune.
The book, "Stories Behind the Best-Loved Songs of Christmas" points out another interesting tidbit about the song. Although "Joy to the World!" is set firmly in the midst of our Christmas Carols it really isn't a song about Christmas. Neither Watts nor Mason thought of the words or tune as pertaining to the Christmas season.
"In 1911, Elise Stevenson, who had scored huge chart success during the early days of records with "Shine on, Harvest Moon" and "Are You Sincere?" joined Trinity Choir for a Christmas release of "Joy to the World!" The Victor Records single climbed to number five on the charts and marked the first time that either Watts's or Mason's music had appeared on popular, contemporary music playlists (though "Joy to  the World!" would later inspire a rock music hit for a group called "Three Dog Night").

It remains a mystery how this hymn became known as a Christmas carol. Inspired by Old Testament Scripture-with no words alluding to the birth of Jesus other than the phrase, "the Lord is come" – "Joy to the World!" would seem to be a song for all seasons, something to be sung in July as much as December. Nevertheless, for some reason Americans embraced "Joy to the World!" as a holiday standard. Perhaps because of its jubilant spirit, it just "felt" like a Christmas song!"
A year or so after Pap died Paul found a video of us playing "Joy to the World!" The video is sort of dark, that's probably why we never uploaded it after filming. Now that Pap's gone the lack of light in the video don't seem so bad after all.
I hope you enjoyed the video of "Joy to the World!"on this Sunday before Christmas.
Tipper
*Source: Collins, Ace. Stories behind the best-loved songs of Christmas. Grand Rapids, Mich.: Zondervan, 2001. Print.