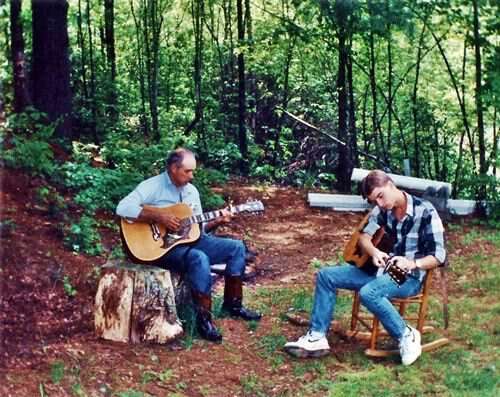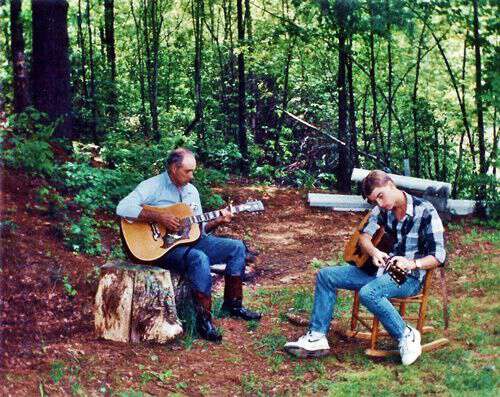 I went way back in the Blind Pig and The Acorn Youtube Channel archives for this week's Pickin' and Grinnin' in the Kitchen Spot.
We posted "Moody River" in October of 2008. Since then it's been watched almost 8,000 times.
The song was a number one hit for Pat Boone in the early 60s. It was written by Chase Webster who recorded the song a bit earlier than Boone did. According to this page, Boone recorded the song and left the studio headed for home. His producer immediately took the new cut over to a radio station allowing Boone to hear the song on the radio before he reached his house.
Other than Pap and Paul's, I'm most familiar with Doc Watson's version of the song.
The song is written in ballad style and tells the sad story of a boy going to meet his girlfriend by the river only to find she has committed suicide because she was cheating on him.
I really like this video. I've always been drawn to melancholy songs. I like Pap's old hat and his flannel shirt. I love Paul's guitar runs throughout the song which add to the mournfulness of the song.
Hope you enjoyed the old video.
Tipper
Subscribe for FREE and get a daily dose of Appalachia in your inbox