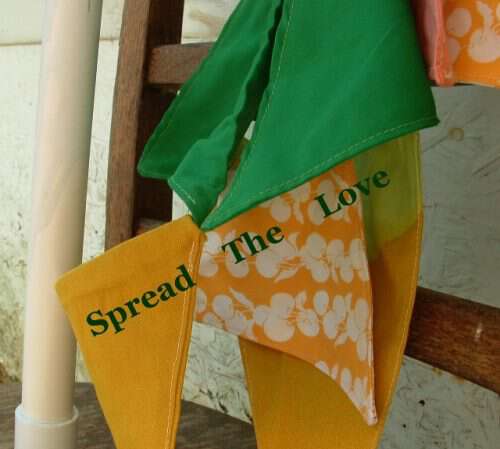 Time to Spread the Love for April. I'm sending a great big THANK YOU to all the Acorns who took the time to comment during the month of April-you truly helped make the Blind Pig & the Acorn a better place to visit:
Sandy Carlson, Janet, Paula, Kathleen, Just Jackie, The Texican, Julie at Elisharose, Miss Cindy, Brenda Kay Ledford, Sheila B., Osagebluff Quilter, Terry, GrannyPam, Warren, Lanny, The Fishing Guy, Mary Traveling Hammer, Petra Michelle, David Templeton, Nancy M., Glenda, Nancy Simpson, Fencepost, Rick's Whitetail Woods, Trisha Too, Mary Life In A Cordwood Cabin, My Carolina Kitchen, Farmchick, Paul Saltcreek, Patty Hall, JoLyn, B. Ruth, CheE, Sallie Covolo, Barbara Gantt, Vicki Lane, Jay Henderson, Ethel, Janet Pressley, Eva Nell Mull Wike, Ph.D., Sarah, Wanda, Apple, Stacey South Western PA, Dee from Tennessee, Lynn, Pat in East TN, Charles Fletcher, Shirley, Teresa,  Clint, Jen,  Sandra, Betsy from Tenn, JennyJenny, Donna W, JoyceAnn, Granny Sue, Jennifer in OR, Marion, Sheryl Paul, Frances, Kelli, Amy, Miss FiFi, Elizabeth Westmark, Sandi, Kenneth M. Roper, Malcolm, Kenneth O Hoffman, Jeanna M, Diving Boracay, Melanie Graham Pieri, Fred Deegen, Carol, Jane, Nancy, Jen, Branson Bob, Lauren, GaFarmWomanPam, Baking Barb, Marj, Erin D, Nancy, EBet, Kathleen Gonna Want Seconds, Rhonda Haslam, Solstice Dreamer, Hopey Whisperwind, Quilter Bear, WKF, Shawn, Debbie, Ana Fesmire, Shane Moad, Kate In MT, Janera, Elizabeth, Tiffany, Trixie Goforth, Stephanie, Anastasia, Marilyn, June, Mike McLain, and Mary.
April's winner is…
Jenny Jenny! As soon as I get her address I'll be sending Jenny a jar of violet jelly-hope she likes it.
The month of May holds some excitement for the Blind Pig & the Acorn and it's readers. First up-the 2nd Annual Blind Pig & the Acorn Planting by the Signs Test gets started on the 17th.
Second-I'll be hosting a Spotlight on music and it's relationship to Appalachia. The music features will be sprinkled in with the usual posts over the coming weeks. A few highlights of the Spotlight:
Interviews-David Grier, Kathy Chiavola, and Bob Dalsemer to name a few
CD giveaways
Guest posts by notable writers from the music world as well as a few who write about Appalachia
Go along with me as I visit local jam sessions
Giveaway Sponsored by The Old-Time Herald-a year's subscription to their wonderful magazine
Vintage Classical Ibanez Guitar Giveaway-sponsored by Paul Wilson
Spotlight Sponsored by World Wide Bluegrass
Hope you stick around for the sign test-and for the Spotlight on Music in Appalachia-both should be a lot of fun-and who knows you might just win a guitar.
Tipper
p.s. Don't forget to click on a commenter's name and go for a visit I know you'll be glad you did!